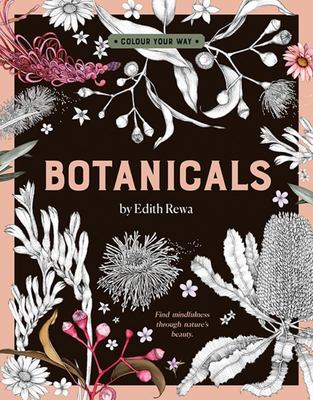 $17.99
NZD
Category: Adult Colouring | Series: Colour Your Way Ser.
Colour Your Way: Botanicals by Edith Rewa is a gorgeous colouring book showcasing the unique flora of Australia as seen through the eyes of textile designer and illustrator Edith Rewa. Includes 80 pages of blank colouring-in artwork to help you find mindfulness through nature's beauty.  
$24.99
NZD
Category: Adult Colouring | Series: Millie Marotta Ser.
Go into the woods with Millie Marotta The New York Times bestselling artist has created a stunning coloring book filled with forest-dwelling creatures.   In the sixth installment of her wildly popular coloring book series, Millie Marotta takes us through the woodlands of the world. More than 90 intricat e drawings of beautiful forest-dwelling creatures will delight colorists and spark their creativity. Millie's enticing flora and fauna include an adorable napping fox, little owl, Japanese pygmy woodpecker, peacock, badger, and polecat, along with whimsical ginkgo leaves, blossoming flowers, and tropical seeds and fruits that spill invitingly across the pages. ...Show more
$37.99
NZD
Category: Adult Colouring
A special and deluxe illustrated edition of the inspirational, million-copy bestselling classic. The perfect gift for anyone journeying and questioning on the road of life.   Few books can be described as universal. And yet, The Prophet, by Lebanese-American author Kahlil Gibran, can only be described as that. Originally published in 1923, The Prophet is considered Gibran's masterpiece and is one of the most beloved spiritual classics of all time. Further cementing its status as a worldwide classic is the fact that it has been translated into over 100 different languages, making it one of the most translated books in history. Drawn from Gibran's own experience as an immigrant, The Prophet transcends generations, languages, and borders. In this beautiful meditation on the meaning of life, Al Mustafa, the prophet, is about to board a ship back to his homeland after 12 years spent living in exile in the city of Orphalese. Before he departs, he is stopped by a group of followers who ask him to share his wisdom. In twenty-six poetic essays, Al Mustafa offers profound and timeless insights on various aspects of life and the myriad impulses of the human heart and mind. He offers lessons on love, marriage, children, pain, friendship, beauty, religion, joy, knowledge, reason and passion, time, good and evil, pleasure, and death.   A timeless spiritual touchstone, this gorgeously illustrated gift edition is perfect for graduating students, or for anyone searching for solace, peace, hope, and purpose in today's world. ...Show more
$19.99
NZD
Category: Adult Colouring | Series: Heartstopper Ser.
Packed with stunning artwork from the bestselling Heartstopper series, this unique colouring book allows you to relax with Nick, Charlie and friends - and also includes several exclusive never-before-seen images. Boy meets boy. Boys become friends. Boys fall in love. This beautiful colouring book cont ains all the fan favourite characters and scenes such as Nick and Charlie's first kiss and their trip to Paris, plus guest appearances from Nellie, Tao and Ellie, Tara and Darcy and many more! Featuring some empty speech bubbles to fill in with your own creative thoughts, and the entire Tara/Darcy mini-comic to colour at the end, this book has something for everyone. Celebrate the power of love and friendship, while becoming involved in the Heartstopper world in a truly interactive way. Praise for Heartstopper: 'Absolutely delightful. Sweet, romantic, kind. Beautifully paced. I loved this book.' RAINBOW ROWELL, author of Carry On 'The queer graphic novel we wished we had at high school.' Gay Times ...Show more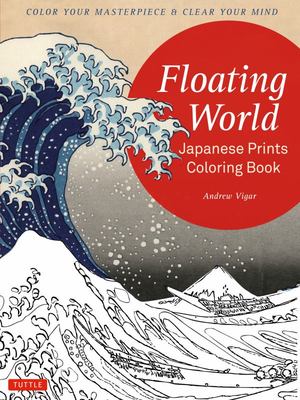 $27.99
NZD
Category: Adult Colouring
Featuring elegant designs and high-quality paper, "Floating Worlds Japanese Prints Coloring Book" is the perfect stress-reliever for fans of classical Japanese woodblock prints. The floating world of Geisha, Kabuki actors, cherry blossoms and the majestic Mt. Fuji with this coloring book for adults you are there, recreating woodblock prints of people, landscapes, flora and fauna. This fine art, adult coloring book includes 23 woodblock prints from the Ukiyo-e genre, all ready for the touch of your colored pencils or fine markers. A copy of the richly-colored original print sits opposite your coloring "canvas" to use as a reference, or not. Before beginning, enjoy a little of the story behind the image, as each print comes with a brief yet fascinating introduction to the original work. Altogether, it's the perfect way to relax and have fun with art. When your masterpiece is complete, tear it out at the perforation to frame and display." ...Show more
$28.00
NZD
Category: Adult Colouring
An abundance of fascinating florals awaits in the gorgeous new colouring book from Johanna Basford. Join 'colourist queen' Johanna Basford on a floral adventure around the world and beyond, into the realms of fantasy and imagination. This sensational new colouring book is filled with countless new bloo ms and blossoms, from floating gardens of water poppies in South Africa to delicate cosmos in Japan, ready for you to discover and bring to life in colour. Get ready to show your colours! Johanna has picked a crisp ivory paper that accentuates and compliments your chosen colour palette. The smooth, untextured pages allows for beautiful blending or gradient techniques with coloured pencils, or are perfect for pens, allowing the nib to glide evenly over the surface without feathering. ...Show more
$25.00
NZD
Category: Adult Colouring
A menagerie of exotic beasts from the No.1 bestselling colouring book illustrator Millie Marotta. The ultimate Millie Marotta colouring book brings together her favourite illustrations from all her books: Animal Kingdom, Tropical Wonderland, Wild Savannah, Curious Creatures and Beautiful Birds and Tree top Treasures.  Featuring 120 illustrations, the book invites colourists to lend their palette to wondrous wildlife from habitats across the world. Among the wildlife waiting to be brought to life with colour are tropical parrots, African lions, sea anemones and an Arctic whale. With 8.5 million books sold, Millie Marotta is one of the most popular colouring book illustrators in the world. This is an essential edition for all Millie Marotta fans, and for those looking to discover her much-loved illustrations for the first time. ...Show more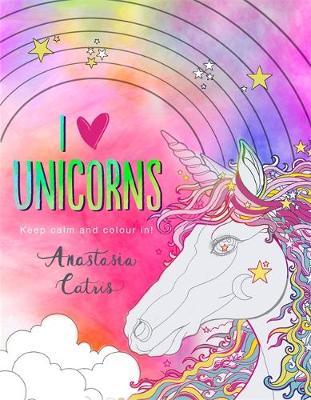 $13.99
NZD
Category: Adult Colouring
Unleash a life lived in colour with this magical unicorn colouring book. Let your imagination run wild as you colour in these beautifully intricate line drawings of these mystical creatures. De-stress and discover your creative side as you fill each page with colour. Now you can be a unicorn in a field of horses. After all, when you reduce life to black and white, you never see rainbows. ...Show more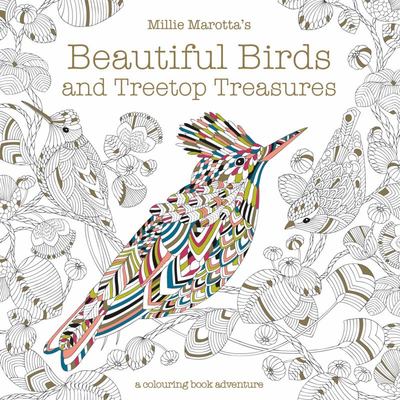 $24.99
NZD
Category: Adult Colouring | Series: Millie Marotta Ser.
The new book by the author of the Sunday Times bestseller, Millie Marotta's Animal Kingdom. Enter Millie's wonderful world of treetop treasures and discover the birds nesting and flying high up in the treetops, and the myriad creatures found among the branches. The enchanting illustrations to colour i n range from birds such Major Mitchell's cockatoo and rose robins, to the magnolia warbler, silver-eared mesia and whiskered treeswift. As well as the beautiful birds of the world, Millie's intricate designs show the more unusual creatures residing in the treetops, such as the Amazonian milk frog, the sugar glider or the tree-kangaroo. Millie's inimitable style is treasured by thousands around the world and in this new, exciting book there are all sorts of creatures and fauna waiting to be coloured in, from tiny insects to winged beasts and scaled reptiles to buds and blossoms. The world's rainforests, woodlands and thickets are teeming with life and this book guarantees hours of relaxation and colouring fun. ...Show more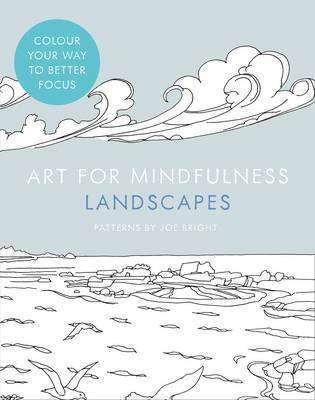 $24.99
NZD
Category: Adult Colouring | Series: Art for Mindfulness
Colour your way to better focus! Colouring books ...for grown-ups! Remember the long hours spent colouring in the lines of your most-cherished colouring books, full box of crayons within reach, the demanding adult world tuned out? Secretly long for an excuse to retreat back into that world? Now you can. Find your inner artist and colour your way to better focus! Mindfulness helps us to appreciate the world around us - to feel centred, less stressed and more fully alive. Art for Mindfulness offers the perfect aid - 60 stunning blank landscapes to help focus your mind, unlock your creativity and calm your conscious as you pour colour into them. With an introduction from art therapist and mindfulness practitioner Imi Lo, plus accompanying quotes with each illustration to inspire meditation as you go through, Art for Mindfulness is the beautiful colouring book for grown-ups you can mindfully complete. So pick up your pencil, unleash your creativity and watch your well-being thrive! ...Show more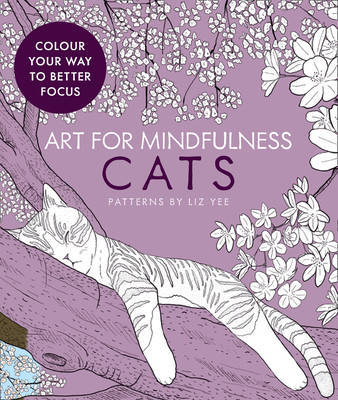 $25.00
NZD
Category: Adult Colouring
For all lovers of cats and colouring, a beautiful collection to make your own. Colouring books ...for grown-ups. Remember the long hours spent colouring in the lines of your most-cherished colouring books, full box of crayons within reach, the demanding adult world tuned out? Secretly long for an excuse to retreat back into that world? Now you can. Find your inner artist and colour your way to better focus! Mindfulness helps us to appreciate the world around us - to feel centred, less stressed and more fully alive. Art for Mindfulness offers the perfect aid - 60 stunning blank drawings of cats to help focus your mind, unlock your creativity and calm your senses as you pour colour into them. With an introduction from art therapist and mindfulness practitioner Imi Lo, plus accompanying quotes with each illustration to inspire meditation as you go through, Art for Mindfulness is a beautiful colouring book for grown-ups you can mindfully complete. So pick up your pencil, unleash your creativity and watch your well-being thrive! ...Show more