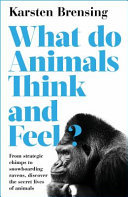 $27.99
NZD
Category: Animals
A fascinating study of animal behavior that reveals them to be as sentient and self-aware as we humans are. In What Do Animals Think and Feel? biologist Karsten Brensing has something astonishing to tell us about the animal kingdom: namely that animals, by any reasonable assessment, have developed the sophisticated systems of social organization and behaviour that human beings call "culture." Dolphins call one another by name and orcas inhabit a culture that is over 700,000 years old. Chimpanzees wage strategic warfare, while bonobos delight in dirty talk. Ravens enjoy snowboarding on snow-covered roofs, and snails like to spin on hamster exercise wheels. Humpback whales follow the dictates of fashion and rats are dedicated party animals. Ants recognize themselves in mirrors and spruce themselves up before they return home. Ducklings can pass complicated tests in abstract thinking. Dogs punish disloyalty, though they are also capable of forgiveness if you apologize to them.  Brensing draws on the latest scientific findings as well as his own experience working with animals, to reveal a world of behavioral and cognitive sophistication that is remarkable similar to our own. ...Show more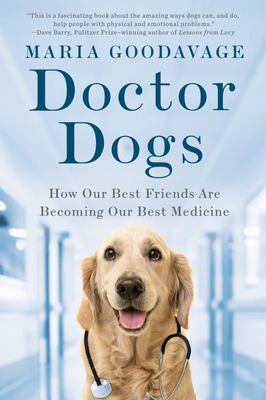 $37.00
NZD
Category: Animals
New York Times bestselling author Maria Goodavage takes us on a thrilling, delightful, globe-trotting journey to discover the heartwarming and fascinating new world of doctor dogs.   In this groundbreaking book, Goodavage brings us behind the scenes of cutting-edge science at top research centers, an d into the lives of people whose well-being depends on their devoted, highly skilled personal MDs (medical dogs). With her signature wit and passion, Goodavage explores how doctor dogs are becoming our happy allies in the fight against dozens of physical and mental conditions.   We meet dogs who detect cancer and Parkinson's disease, and dogs who alert people to seizures and diabetic lows or highs and other life-threatening physical ailments. Goodavage reveals the revolutionary ways dogs are helping those with autism, anxiety, depression, schizophrenia, and post-traumatic stress disorder. And she introduces us to intrepid canines who are protecting us from antibiotic-resistant bugs, and to dogs who may one day help keep us safe from epidemic catastrophe. Their paycheck for their lifesaving work? Heartfelt praise and a tasty treat or favorite toy.   The emotional element in Doctor Dogs delivers as powerfully as the science. You don't have to be a dog lover to care deeply about what these dogs are doing and what we are learning from them--although if you're not a dog lover, you probably will be by the end of the book. ...Show more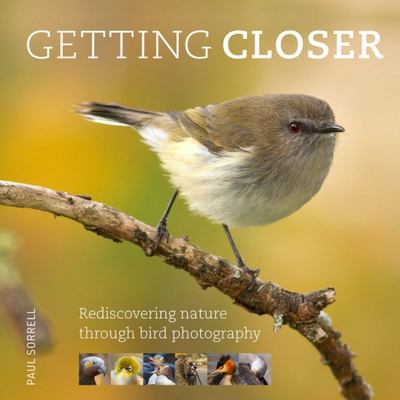 $44.99
NZD
Category: Animals
With Getting Closer to guide you, and a camera in hand, discover how to connect with nature by using a photographer's eye. Using birds as his focus, the author offers a simple, practical path for readers to 'rewild' themselves and engage with the natural world, while improving their photographic skills at the same time. Getting Closer is a beautifully illustrated discussion of photography as a way of achieving greater intimacy with the natural world. With a focus on birds, the book  is directed primarily at photographers (of all levels of skill and experience), but also at birders, people interested in the outdoors, and those who would simply like to achieve a deeper connection with the natural world. The introduction makes the case for reconnecting with nature in a way that will draw in a wide range of readers, not just photographers. We have to reconnect, as most of us have lost the spontaneous bond with nature we enjoyed as young children and, in the face of impending ecological disaster, reconnecting with nature is our most urgent task. The author offers a simple, practical path for readers to begin to 'rewild' themselves. This is the focus of the second part of the book, where the author explores ways of becoming attentive to the natural world around you, wherever you may live. Through self-contained spreads on topics ranging from 'the four seasons' and 'winds and tides' to 'flight shots' and 'colour and texture', he introduces basic, hands-on techniques that, with practice, will enable readers to both deeply connect with their environment and become proficient wildlife photographers. 'Top tips' on each spread provide technical information aimed at more serious photographers. ...Show more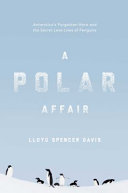 $32.99
NZD
Category: Animals
A captivating blend of true adventure and natural history by one of today's leading penguin experts and Antarctic explorers George Murray Levick was the physician on Robert Falcon Scott's tragic Antarctic expedition of 1910. Marooned for an Antarctic winter, Levick passed the time by becoming the first man to study penguins up close. His findings were so shocking to Victorian morals that they were quickly suppressed and seemingly lost to history. A century later, Lloyd Spencer Davis rediscovers Levick and his findings during the course of his own scientific adventures in Antarctica. Levick's long-suppressed manuscript reveals not only an incredible survival story, but one that will change our understanding of an entire species. A Polar Affair reveals the last untold tale from the Heroic Age of Antarctic Exploration. It is perhaps the greatest of all of those stories--but why was it hidden to begin with? The ever-fascinating and charming penguin holds the key. Moving deftly between both Levick's and Davis's explorations, observations, and comparisons in biology over the course of a century, A Polar Affair reveals cutting-edge findings about ornithology, in which the sex lives of penguins are the jumping-off point for major new insights into the underpinnings of evolutionary biology itself. ...Show more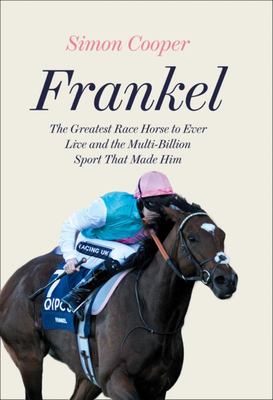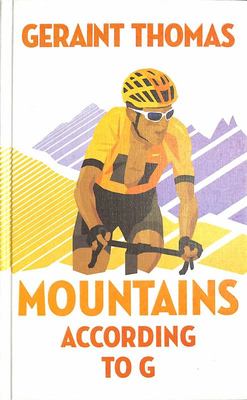 $39.99
NZD
Category: Animals | Series: Planet Omar Ser.
Cycling fans obsess about climbs and big mountains. They love reading about their tests and tribulations and they love to ride them - a cricket lover can never bat at Lord's, or a football supporter score at Wembley, but any rider can take on the challenge of an iconic mountain. There have been fine bo oks about the big climbs before but never from the voice of an elite GC winner, taking you inside what these climbs really feel like, where the attacks come, where the pain kicks in. From best-known big-hitters, via pro-peloton favourites, to the secret climbs Geraint has come to love, and featuring Australia, Belgium, France, the Netherlands, Mallorca and Wales, this is the cyclist's secret manual. ...Show more
$34.99
NZD
Category: Animals | Reading Level: near fine
How to Hold Animals is the irresistible guide to holding more than forty critters according to advice from wildlife specialists. Learn from the experts--a pet shop owner, a veterinarian, a wildlife photographer, and a reptile handler--how to pick up and hold dozens of species of animals, great and smal l, furry, scaly, and feathery, including snails, chipmunks, chickens, chinchillas, stag beetles, lizards, hamsters, owls, grasshoppers, mice, and more. Chock full of fascinating facts, interviews with experts, and full-color photos on every page, How to Hold Animals will delight and inform animal lovers of all stripes. ...Show more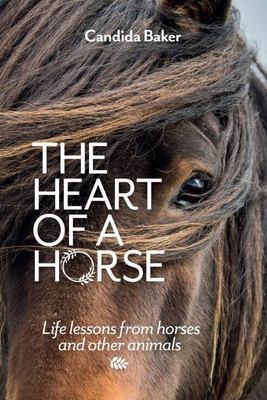 $32.99
NZD
Category: Animals | Reading Level: very good
Learning to 'listen' with all our senses and the magic that happens when we keep an open mind about the idea of communication from the animal world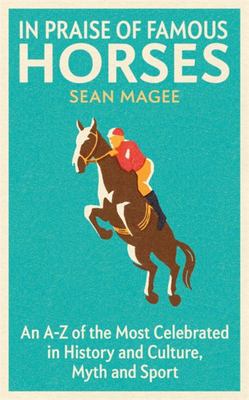 $49.99
NZD
Category: Animals
Horses is an A-Z companion to perhaps the most loved of all domesticated animals. The book's entries include a wealth of unexpected, fascinating and serendipitous information, from horse-slang phrases to horses in British pub signs, and from the horse in advertising to the horse as a food item. Themes s uch as the horse in warfare and the horse in folklore abound. These features add up to a richly satisfying accumulation of information about the horse's role in human culture and society over two millennia. Horses will not only be a helpful reference source and congenial bedside book for those who work with or enjoy horses, but also a satisfying and browsable companion for the inquisitive general reader. ...Show more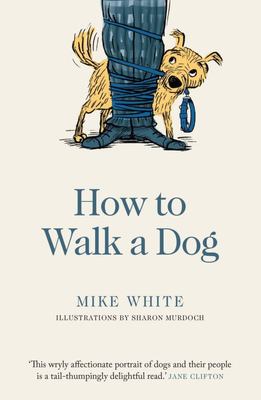 $24.99
NZD
Category: Animals
The highs and lows, joy and heartache of owning a dog are told in this beautifully written story of life in and around a dog park. 'The book of the year. THE book on dogs. And people.' Andrew Dickens, Newstalk ZB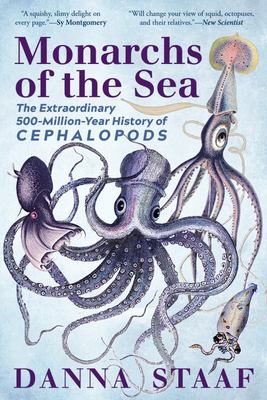 $34.99
NZD
Category: Animals
An epic and fun history spanning from the mollusks that invented swimming to the octopuses and other intelligent cephalopods of today Publisher's Note: Monarchs of the Sea was previously published in hardcover as Squid Empire. Before mammals, there were dinosaurs. And before dinosaurs, there were cephal opods--the ancestors of modern squid, octopuses, and more creatures--Earth's first truly substantial animals. Essentially inventing the act of swimming, cephalopods presided over an undersea empire for millions of years--until fish evolved jaws, and cephalopods had to step up their game or risk being eaten. To keep up, some streamlined their shells and added defensive spines, while others abandoned the shell, opening the gates to a flood of evolutionary innovations: masterful camouflage, fin-supplemented jet propulsion, and intelligence we've yet to fully measure. Monarchs of the Sea is an epic, witty history about these bizarre but beautiful creatures that ruled the seas--and still captivate us today. ...Show more
$14.99
NZD
Category: Animals | Series: The\Little Book Of... Ser.
Live. Laugh. Bark. What could be better than the presence of a fuzzy and faithful four-legged friend? From their loyalty and devotion to their endearing capacity to face life, work and exercise with endless enthusiasm, dogs have been our steadfast companions for thousands of years. They may be wordless, but their ability to communicate with deeply expressive eyes, a wagging tail or a joyful bark brings out the very best in their humans - and it's no wonder they have inspired many a bon mot or wise insight over the decades. Packed full of wonderful quotes as well as fascinating snippets of information, this little book is the perfect gift for any dog-lover. 'If you pick up a starving dog and make him prosperous, he will not bite you. This is the principal difference between a dog and a man.' Mark Twain, Pudd'nhead Wilson, 1894. 'Like many other much-loved humans, they believed that they owned their dogs, instead of realizing that their dogs owned them.' Dodie Smith, The 101 Dalmatians, 1956. 'My dog is half pit-bull, half poodle. Not much of a watchdog, but a vicious gossip.' Craig Shoemaker. ...Show more