$16.99
NZD
Category: Chapter Books | Series: Witchworld
The witches of Witchworld have no need for old-fashioned wands or broomsticks, not when they have shiny Spellsticks and super-whizzy Skyriders instead. And no one has a cauldron anymore, just a cupboard full of Potions2Go. Flo Skritchett lives with her mother, the editor-in-chief of celebrity andLifesty le magazine, Hocus Pocus, and her witchteen sister. All is well, until her grandmother flies in to town and warns them that Witchworld is in danger from a Ghoul Attack! No one believes her - after all, Ghouls died out years ago and she still rides around on a broomstick, for goodness' sake! ...Show more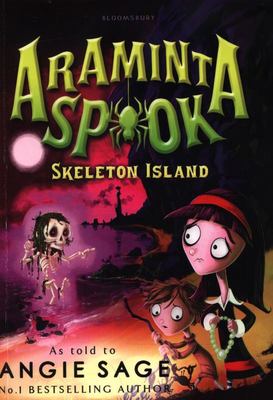 $14.99
NZD
Category: Chapter Books | Series: Araminta Spook
When Araminta and her best friend Wanda go on a school trip to Skeleton Island, they don't expect to get stranded there overnight. And they certainly don't expect the island to be haunted by ghostly skeletons of pirates! It certainly makes for a spooky sleepover. Luckily these ghoulish pirates just want someone to help them find their lost treasure, then they'll happily set sail on their ghost ship once more. But someone else wants the treasure for themselves - can Araminta find what is lurking in the depths before it's too late? ...Show more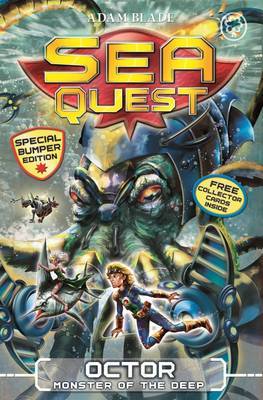 $16.99
NZD
Category: Chapter Books | Series: Sea Quest: Special
Planet Nemos needs Max and Lia's help once more, as an old enemy and a terrifying new Robobeast attack the mysterious Lost Lagoon. Can our heroes defeat a monstrous octopus which shoots jets of fire underwater? It's time to do battle! The latest thrilling bumper special edition in this fantastic underwa ter adventure series. ...Show more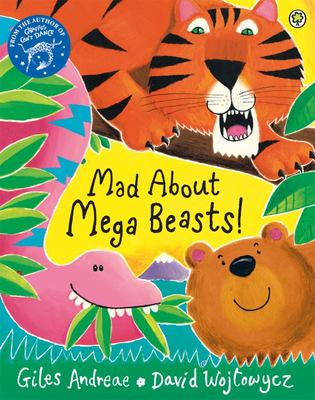 $19.99
NZD
Category: Chapter Books | Reading Level: Children's - Kindergarten, Age 5-6
Have you ever seen a squid that weighs more than a car? Or a dinosaur that's as big as eighteen elephants? Discover these magnificent mega beasts and more in this bouncy rhyming romp from a bestselling, award-winning picture book team. From the cuddly St Bernard to the ferocious Siberian tiger, this bri ght rhyming picture book is packed with incredible creatures to delight animal fans everywhere. ...Show more
$18.99
NZD
Category: Chapter Books | Series: The School for Good and Evil | Reading Level: Teen - Grade 7-9, Age 12-14
In the riveting third installment of the New York Times bestselling School for Good and Evil series, everything old is new again, as Sophie and Agatha fight the past as well as the present to find the perfect end to their fairy tale. Former best friends Sophie and Agatha thought their ending was sealed when they went their separate ways, but their storybook is about to be rewritten--and this time theirs isn't the only one. With the girls apart, Evil has taken over and the forces of Good are in deathly peril. Will Agatha and Sophie be able to work together to save them? Will they find their way to being friends again? And will their new ending be the last Ever After they've been searching for? Soman Chainani delivers action, adventure, laughter, romance, and more twists than ever before in this extraordinary chapter of his epic series. ...Show more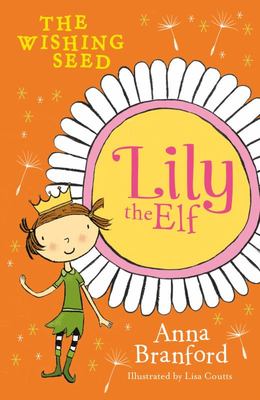 $9.99
NZD
Category: Chapter Books | Series: Lily the Elf
Lily's dress-up crown is broken. So she wishes on a dandelion seed for a real princess crown. Will her wish come true?
$21.99
NZD
Category: Chapter Books | Series: Dragonkeeper
Tao is learning to be a dragonkeeper. With no one to teach him it is not easy. He must keep Kai safe but there is danger at every turn - they are pursued by a gang of murderous nomads, tricked by unseen spirits, attacked by a giant seven-headed snake and disoriented in the realms of the dead. Most terri fying of all is the ghost who can turn blood into ice. Tao knows he must prove he is truly worthy of the name dragonkeeper. But the road west is never straight and nothing for Tao and Kai is what it seems. The Dragonkeeper series has been extraordinarily successful both in Australia and internationally. It has won many awards. ; Carole constantly receives requests (and suggestions) for another book in the series. ; "Blending fantasy with fiction, this outstanding series is a continuous inspiring adventure, constructed with subtle philosophical and thought provoking messages on accountability, strength, courage and compassion." - Buzz Words Books ...Show more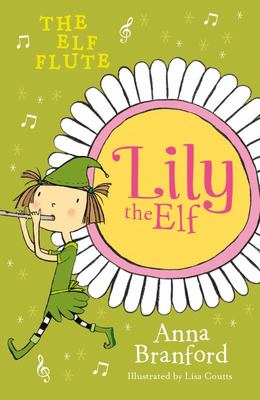 $9.99
NZD
Category: Chapter Books | Series: Lily the Elf
Lily wants to play her new silver elf flute at the Grand Elf Concert. But she can only make horrible whiffling sounds with it. Will she get to play at the concert?
$17.99
NZD
Category: Chapter Books | Reading Level: Children's - Grade 4-6, Age 9-11
Two girls divided by time, united by their love for some very special horses - an epic Caribbean adventure! On a remote tropical island, twelve year-old Beatriz is about to embark on an epic journey, through hurricanes and across the high seas and back to the time of Christopher Columbus... When Beatriz stumbles across a wild mare with strange markings in the jungle she can't believe it is real. Yet from that moment on the strongest connection grows between them, and she begins to uncover an incredible history. For centuries ago, Felipa and her horse, Cara Blanca, were running for their lives. As the fates of Beatriz, Felipa and their horses become entwined, Beatriz realises that the future of the world's rarest horses depends on her. Based on the extraordinary true story of the Abaco Barb, a real-life mystery that has remained unsolved for over five hundred years. ...Show more
$19.99
NZD
Category: Chapter Books | Series: Theodore Boone
Half the man, twice the lawyer. In the small city of Strattenburg, there are many lawyers, and though he's only thirteen years old, Theo Boone thinks he's one of them. Theo knows every judge, policeman, court clerk - and a lot about the law. He dreams of being a great trial lawyer, of a life in the cour troom. But Theo finds himself in court much sooner than he expected. Because he knows so much - maybe too much - he is suddenly dragged into the middle of a sensational murder trial. A cold-blooded killer is about to go free, and only Theo knows the truth. The stakes are high, but Theo won't stop until justice is served. ******************* What readers are saying about THEODORE BOONE 'I thoroughly enjoyed the story' - 5 stars 'Brilliant' - 5 stars 'A great read' - 5 stars 'I loved it' - 5 stars 'Fantastic series' - 5 stars ...Show more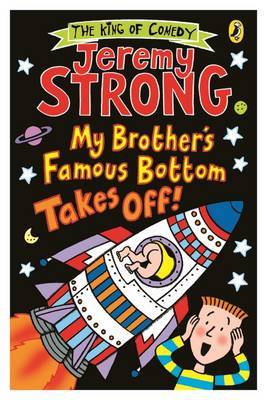 $17.99
NZD
Category: Chapter Books | Series: My Brother's Famous Bottom
5 ...4 ...3 ...2 ...1 ...Lift Off! My brother's famous bottom is going into space! Well, a video of it, anyway. And the best news is that the whole family gets to go to America to see the launch! We're going to climb the Empire State Building, ride in a helicopter, and eat gherkins for breakfast. Who kn ows, maybe we'll even get to meet the President ... ...Show more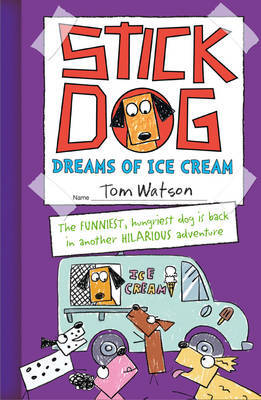 $14.99
NZD
Category: Chapter Books | Series: Stick Dog
Everyone's favourite furry friends are BACK in this fourth hilarious adventure! The temperature is rising - and Stick Dog and his pals are feeling the heat! The dogs need cold, cold ice cream on this hot, hot day - but their quest to find a sweet treat is threatened when Stick Dog is spotted by a human and the police are hot on his tail...Funny, furry and loveable, this four-legged hero is destined to be Top Dog. ...Show more