$21.99
NZD
Category: Chapter Books
Meet Ruby and Bear Foot. Theyre running out of time to rescue their inventor dad from his hideous boss Wendy Wedge. Shell do anything to win the glitzy Golden Shoe award and knows that entering flying shoes is her hot ticket to the trophy. Flying shoes that Ruby and Bear just happen to be hiding... This can only mean one thing. Its... Shoe Wars! ...Show more
$21.99
NZD
Category: Picture Books
No matter who you are, this book celebrates that we can all extend a hand, make amends, share a laugh, solve a problem, heal a hurt, and love one another. There are so many ways to care and to show that . . . we are all KIND.
$16.99
NZD
Category: Chapter Books | Series: Hot Dog
Hotdog and his friends think they're headed for the hot sun and sand of Rainbow Island . . . but they end up in SNOWVILLE instead! Brrrrrr! Can they make the most of their icy holiday? And maybe even compete in the Snowville Games?
$21.99
NZD
Category: Picture Books
Macca and Al are here to save the day! When these best-pal alpacas decide to dress up as super heroes and do good deeds, things don't go quite as planned. But with some help from their friends, the dynamic duo learn you don't always have to wear a cape to be a hero.
$17.99
NZD
Category: Chapter Books | Series: Ella at Eden
Eden College is putting on 'Enchantment the Musical!' Ella and her friends are very excited, and throw themselves into auditioning and rehearsing. But then things start to go wrong. Could the problems be linked to stories of an old curse on the theatre? Ella knows she needs to investigate to save the sh ow before it's too late! Join Ella in the third book of this fantabulous series! ...Show more
$21.99
NZD
Category: Picture Books
The Grinny Granny Donkey is the third book from Craig Smith and Katz Cowley, the creative team behind the Scottish Granny internet sensation, The Wonky Donkey! At a time when bringing stories of laughter, hope, kindness and courage to children seems more important than ever, The Grinny Granny Donkey de livers a heartwarming hug and a dose of laugh-out-loud family fun in honour of grannies everywhere. This hee-haw funny story by Craig Smith and beautiful illustrations by Katz Cowley guarantee that The Grinny Granny Donkey will become a new favourite picture book. ...Show more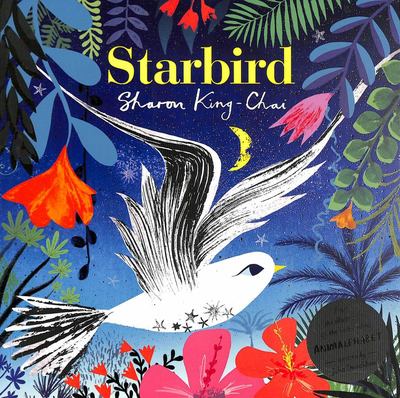 Starbird
by Sharon King-Chai
$17.99
NZD
Category: Picture Books
A stunning book to treasure from the astonishingly talented illustrator of Animalphabet by Julia Donaldson.Starbird is an original fable about freedom and love and the wisdom of the younger generation, able to see more clearly than the adults around them. This unique book shimmers with shiny silver foil throughout pages filled with stunning illustrations of plants and animals as the magical Starbird seeks to escape the clutches of the Moon King.Starbird's songs weave the richest dreams and delight all who hear him, but when the Moon King traps him in a cage as gift for his daughter, the colour and life in his voice begin to drip away. What follows is a story with the feel of a timeless myth, with the message that captivity dims even the brightest star.A heartfelt, lyrical story, and an exquisite gift for any child or adult. ...Show more
$17.99
NZD
Category: Chapter Books | Series: Umbrella Mouse
A timeless tale of courage, friendship and fighting for what you believe in, Umbrella Mouse to the Rescue is the eagerly anticipated sequel to Anna Fargher's award-winning The Umbrella Mouse, based on the true stories of the heroic animals caught in the conflict of WWII. Young mouse Pip Hanway is in Fr ance as she continues fighting for the French Resistance group Noah's Ark: a secret gang of animals operating beneath the feet of human soldiers, whose aim is to liberate France and secure the victory of the Allies. Determined to reach her ancestral home of the Umbrella Museum in Italy, Pip hopes she can find long-lost family and a home. But as Pip makes the perilous journey through occupied territory, she soon realizes that danger comes from all sides and that the enemy is all around, and she does everything she can to fight for her friends. Beautifully illustrated by Sam Usher, Pip will take you on an incredible journey through a war that reaches even the smallest of creatures. ...Show more
$8.99
NZD
Category: Board Books
Push, pull and slide the tabs to help the Busy Ambulance on its way! Join the ambulance crew as they hurry to an accident before racing to hospital, with flashing lights and a noisy siren. Children will love playing with this bright and colourful board book with gentle rhyming text and wonderful illustr ations by Louise Forshaw, which is part of the popular Busy Book series. Discover more of the Busy Book series with titles such as Busy Fire Station, Busy Builders, Busy Airport, Busy Railway and Busy Garage. ...Show more
$8.99
NZD
Category: Board Books | Series: My Magical
My Magical Owl takes readers on a wonderful journey with a wise little owl. With push, pull and turn mechanisms and a sparkly foil cover wheel, little ones will have lots of fun taking part in the owl's exciting adventure! Yujin Shin's beautifully coloured illustrations are paired with gently rhyming t ext to create a perfect magical world, with bright, sparkling detail and things to spot in four magical scenes. My Magical Owl is another exciting addition to the exciting My Magical series, based on the popular Busy Book format.Enjoy more magical adventures with My Magical Unicorn, My Magical Dragon, My Magical Fairy and My Magical Flying Pony. ...Show more
$17.99
NZD
Category: Board Books
Conjuror Cow is a brilliantly funny lift-the-flap board book by Julia Donaldson, author of The Gruffalo, and Nick Sharratt, illustrator of You Choose. Everyone's waiting, the lights have gone low. So open the curtains and on with the show! It's Conjuror Cow's big night and she is feeling nervous - will she be able to pull a white rabbit out of her hat? Lift the flaps to see what she makes appear instead. A bunch of flowers? A pig? And lots of pants?! Find out if she manages to wave her wand and save the magic show. ...Show more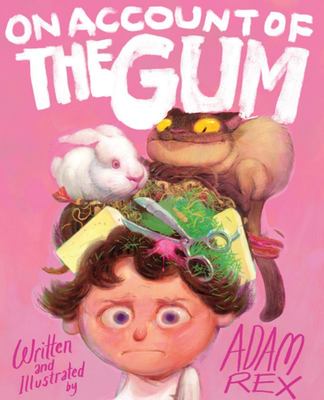 $39.99
NZD
Category: Picture Books
On Account of the Gum is a book about how the best intentions lead to some of the worst (and funniest) ideas! Serious humor abounds in this story about one kid's hilarious misadventures with gum, and the cumulative buildup of stuff stuck in hair. From the madcap mind of Adam Rex comes a book about the improbable, downright bizarre remedies for a problem kids have faced since the creation of gum. * Features hilarious text with unexpected turns and fun rhymes * Wacky suggestions make this prime for constant giggles and repeat reading * Author Adam Rex has a funny, smart, and relatable style How do you get gum out of your hair--a pair of scissors? Butter? The cat? Call your aunt, she'll know what to do. She doesn't? Try the fire department! With each page turn, this situation--relatable to any family--grows stickier and more desperate. * A wonderful blend of light wordplay, zany humor, and a timeless topic * Perfect for fans of The Day the Crayons Quit and If You Ever Want to Bring an Alligator to School, Don't! * Great for parents, grandparents, teachers, librarians, booksellers, and educators who are looking for a funny, relatable tale to read out loud * You'll love this book if you love books like We Don't Eat Our Classmates by Ryan T. Higgins, The Legend of Rock Paper Scissors by Drew Daywalt, and The Bad Seed by Jory John. ...Show more