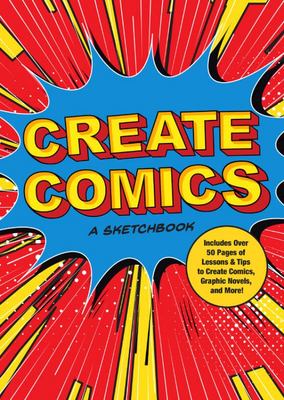 $18.99
NZD
Category: Nerd/Geek/Super Cool | Series: Creative Keepsakes Ser.
Part instruction manual, part sketchbook, Create Comics has everything you need to get started drawing your own comic world. Drawing your own comics has never been easier! Create Comics gives you all the tools to get started creating your own comic world by combining helpful tips and tricks with sketchb ook pages with panels. Whether you prefer to draw single-panel comics or a graphic novel, the 58 pages of helpful instruction in the front of this sketchbook covers all the comic-making basics, including: • Creating Characters • Bodies in Motion • Villains • Battles • Adding Speech • Some Dos & Don'ts • Sound Effects • Inking Techniques • How Does it End? • Creating Your Own Comic Book Then, get right into planning and drawing your comic with the 144 blank pages in the back of the book that have panels outlined for you. The layflat format lets you focus on your drawing. So, are you ready to become a storyteller? This is just the beginning of something big! With so much of our lives and contact going digital, the Creative Keepsakes journals offer an intimate way to nurture your connection with yourself and the people around you. An entertaining way to get off your screen, these guided and free-form journals are great for writers and artists alike. Each journal offers content around a different theme, including silly prompts for a laugh, random yet thoughtful questions, inspiration for art and composition, interactive prompts to learn about your heritage, and blank interiors on high-quality paper stock to use as your creative canvas. Beautifully designed and full of mindful prompts, channel your inspiration as you put pen (or pencil, or marker, or crayon!) to paper to learn more about yourself, your talents, and the people you love. Also in this Series: 3,001 Questions All About Me, 301 Things to Draw, 301 Writing Ideas, Inner Me, Internet Password Book, My Fathers Life, My Grandmothers Life, My Life Story, My Mothers Life, 3,001 This or That Questions, My Grandfathers Life, Create the Poem, Complete the Drawing Journal, Mom and Me Journal, Why I Love You Journal, Create the Story, and Destroy & Design. ...Show more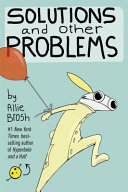 $35.00
NZD
Category: Nerd/Geek/Super Cool
Allie Brosh, the "gut-bustingly funny" (NPR), award-winning, and #1 New York Times bestselling author of Hyperbole and a Half, shares a new collection of autobiographical and illustrated essays. A Touchstone book. Touchstone has a great book for every reader.
$58.00
NZD
Category: Nerd/Geek/Super Cool
It was an age of mighty heroes, misunderstood monsters, and complex villains. With the publication of Fantastic Four No. 1 in November 1961, comics giant Marvel inaugurated a transformative era in pop culture. Through the next two decades, the iconic Hulk, Spider-Man, Iron Man, and the X-Men leapt, dart ed, and towered through its pages. Captain America was resurrected from his 1940s deep-freeze and the Avengers became the World's Greatest Super Heroes. Daredevil, Doctor Strange, and dozens more were added to the pantheon, each with their own rogues' gallery of malevolent counterparts. Nearly 60 years later, these thrilling characters from the 1960s and '70s are more popular than ever, fighting the good fight in comics, toy aisles, and blockbuster movies around the world. In The Marvel Age of Comics 1961-1978, legendary writer and editor Roy Thomas takes you to the heart of this seminal segment in comic history--an age of triumphant character and narrative innovation that reinvented the super hero genre. With more than 500 images and insider insights, the book traces the birth of champions who were both epic in their powers and grounded in a world that readers recognized as close to their own; relatable heroes with the same problems, struggles, and shortcomings as everyone else. By the '70s, we see how the House of Ideas also elevated horror, sword and sorcery, and martial arts in its stable of titanic demigods, introducing iconic characters like Man-Thing, Conan, and Shang-Chi and proving that their brand of storytelling could succeed and flourish outside of the capes and tights. Behind it all, we get to know the extraordinary Marvel architects whose names are almost as familiar as the mortals (and immortals ) they brought to life--Stan "The Man" Lee, Jack "King" Kirby, and Steve Ditko, along with a roster of greats like John Romita, John Buscema, Marie Severin, Jim Steranko, and countless others. The result is a behind-the-scenes treasure trove and a jewel for any comic fan's library, brimming with the innovation and energy of an invincible era for Marvel and its heroes alike. -------------- About the 40 series TASCHEN turns 40 this year Since we started our work as cultural archaeologists in 1980, TASCHEN has become synonymous with accessible publishing, helping bookworms around the world curate their own library of art, anthropology, and aphrodisia at an unbeatable price. In 2020, we celebrate 40 years of incredible books by staying true to our company credo. The 40 series presents new editions of some of the stars of our program--now more compact, friendly in price, and still realized with the same commitment to impeccable production. ...Show more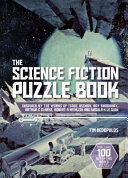 $27.99
NZD
Category: Nerd/Geek/Super Cool
Enter the genre-defining worlds created by five masters of speculative fiction in The Science Fiction Puzzle Book. Featuring the prolific works of Isaac Asimov, Ray Bradbury, Arthur C. Clarke, Robert A. Heinlein and Ursula K. Le Guin, become part of their futuristic, dystopian and world-building adventu res with this series of enigmatic puzzles. ...Show more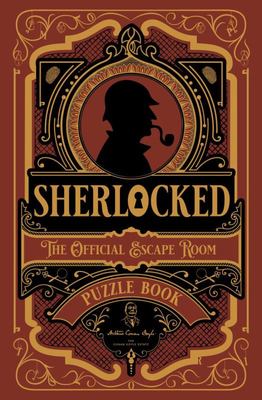 $27.99
NZD
Category: Nerd/Geek/Super Cool
Solve puzzles, choose your path and solve the mystery in this official Sherlock puzzle book! Step into the shoes of the world's favourite detectives and help Holmes and Watson solve a kidnapping case while systematically becoming trapped in a series of locked rooms themselves. This unique puzzle book e mulates the experience of working your way out of an escape room. These have become a popular pastime with puzzlers of all ages, with an estimated 10,000 escape rooms worldwide. The mysteries of the case reveal themselves as you solve logic puzzles, unravel riddles, crack codes, unlock doors and discover secrets. With decisions to make along the way, and four possible endings, you are sure to get lost in this intricate and mysterious tale - but hopefully not forever. With puzzles created by the Escape Room Guys - expert escape room consultants based in the US - and an intriguing story written by professor Tom Ue, this official Sherlock Holmes book is the perfect gift for puzzlers, escape room enthusiasts or Holmes fans. ...Show more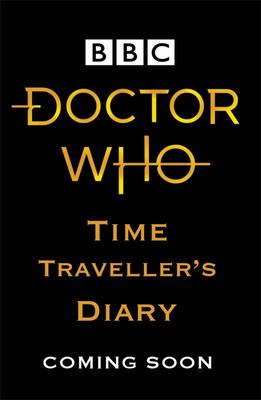 $24.00
NZD
Category: Nerd/Geek/Super Cool | Series: Doctor Who
Whether you're sight-seeing in the constellation of Kasterborous or slumming it on planet Earth, you need to be able keep track of things - especially if you're a time traveller. This handy Time Lord-approved diary is perpetual, so will work whichever year you land in, and with a day to a page there's p lenty of room to record your adventures or plan your next move.   It's also packed with useful information about holidays and anniversaries from all over the galaxy, from New Year's Day (1st January) to the Second Manifestation of Kroll (12th December 2528.) There's even a section of Useful Information, including international dialling codes, conversion tables for weights and measures, quantum mechanical equations, and how to tell a Silurian from a Sea Devil. ...Show more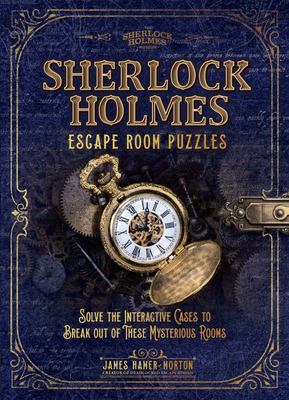 $32.99
NZD
Category: Nerd/Geek/Super Cool | Series: The\Sherlock Holmes Puzzle Collection
The book includes a full story-line and 'rooms' containing a complex series of puzzles that must be solved to move on to the next part of the case. Contains three different levels of hints to help guide you through the rooms.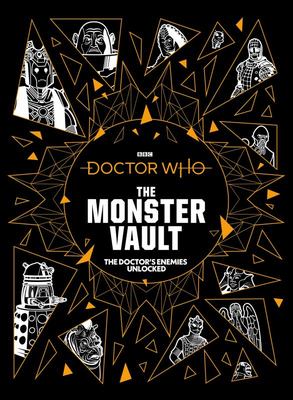 $70.00
NZD
Category: Nerd/Geek/Super Cool
You're going to need a bigger sofa...   Doctor Who's biggest and most comprehensive monster guide yet, The Monster Vault takes you on the ultimate tour of the Whoniverse, discovering and cataloguing every wonderful and terrifying creature the Doctor has ever encountered.   From the notorious Daleks, to evil Stenza warrior Tzim-Sha and the ancient Thijarians, The Monster Vault features in-depth profiles on each monster, showing the Doctor's most dangerous enemies in their natural habitat and unveiling their secret histories. You will also discover how monsters were created and designed, through exclusive behind-the-scenes interviews, anecdotes, case studies and unseen artwork.   This lavish and visually stunning book provides an unrivalled wealth of information, allowing you to explore the rich history of Doctor Who and expand your knowledge and understanding of characters old and new. ...Show more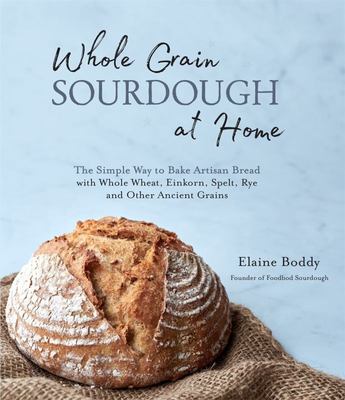 $44.99
NZD
Category: Nerd/Geek/Super Cool
Make Delicious, Whole Grain Bread with Minimal Kneading Baking a loaf of beautiful crusty bread can be intimidating for beginners, especially when you want to include nutrient-dense whole wheat flour and other ancient grains that are famously harder to work with. Elaine Boddy is here to help. She has s pent many years honing the science and art of baking bread with whole grains in her home kitchen. In Whole Grain Sourdough at Home, she shares all of her secrets with you. Elaine's master recipe and philosophy for bread making are all about simplicity, flexibility and having fun. Sourdough does not have to be complicated or require a lot of hands-on work to be great. With one bowl, a handful of simple ingredients, minimal kneading and less than 24 hours, you can have a loaf of delicious whole grain sourdough bread on the table. Elaine has mastered the unique nuances of nutrient-dense flours like whole wheat, einkorn, spelt and rye to create a variety of lovely breads--no dense whole wheat bricks here! Packed with a step-by-step sourdough starter guide, plenty of tips and 60 recipes for everything from sandwich loaves to focaccia, this book gives you everything you need to bake amazing whole grain bread today, tomorrow and beyond. ...Show more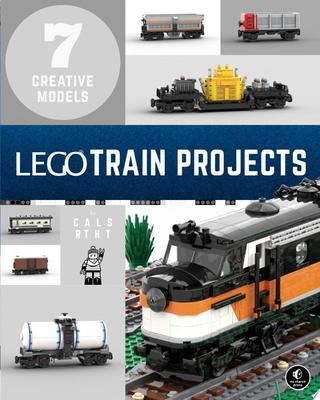 $50.00
NZD
Category: Nerd/Geek/Super Cool
Step-by-step instructions for building 7 realistic LEGO train models. LEGO Train Projects shows you how to build seven detailed train models to get your brick citizens riding the rails in style. Featuring clear, full color, step-by-step instructions, this book makes it easy to build fun, realistic mode ls that will delight train lovers of all ages. ...Show more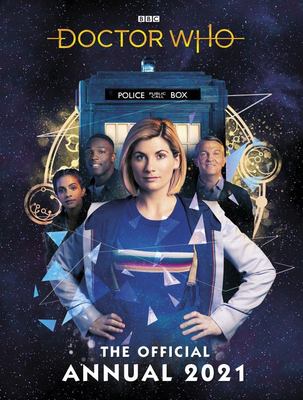 $21.00
NZD
Category: Nerd/Geek/Super Cool | Series: Doctor Who
Join the Doctor for a brand new adventure in the TARDIS! Jam packed withactiv ities, puzzles, stories and so much more, this beautifully illustratedannual will entertain fans for hours.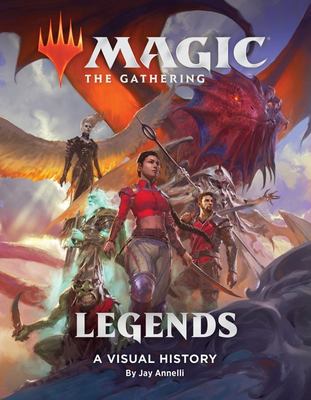 $29.99
NZD
Category: Nerd/Geek/Super Cool
An official guide to the most iconic legends and legendary creatures from the world of Magic: The Gathering The world of Magic: The Gathering is home to many fantastical characters and creatures, but perhaps none so intriguing as its legendary creature cards, which include dragons, demons, angels, gobl ins, vampires, merfolk, wizards, and more. These legendary cards harken back to Magic's early history, having been introduced in one of the first sets of Magic cards (1994's Legends) and in yearly expansions all the way through spring 2020's most recent set.Magic: The Gathering: Legends showcases high-quality reproductions of the most iconic card art from across the game's history--in many instances for the first time outside of the card frame--along with accompanying creature and character histories written by Jay Annelli. This collection also offers exclusive insight into the art and mythology behind some of Magic: The Gathering's most powerful, popular, and enduring legends and legendary creatures. ...Show more