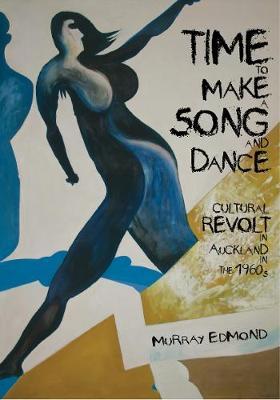 $38.00
NZD
Category: NZ
The 1960s was a period of radical conflict, when the desire for a new, socially defiant freedom affected every aspect of NZ culture: theatre, the visual arts, Maori activism, rock 'n roll, literature, feminism, NZ film, direct action, culminating in a series of bombings that rocked Auckland at the end o f the decade. Featuring figures such as Janet Frame, Tim Shadbolt, Barry Crump, Jean Watson, Hone Tuwhare, Carmen, Bob Lowry, Molly Macalister, Ronald Barker, Anna Hoffmann and the Bower Brothers, Time to Make a Song and Dance captures a spirit of revolt that swept over Auckland and Aotearoa, creating lasting changes to the boundaries of what was permissible. Murray Edmond has written a richly detailed history of the volatile events and personalities at the heart of the time. ...Show more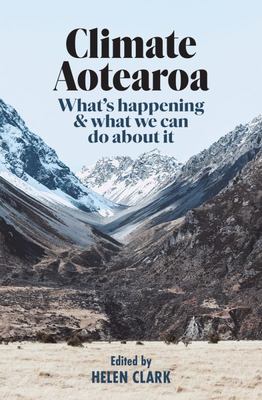 $36.99
NZD
Category: NZ
The science on climate change in Aotearoa New Zealand now and in the future, and what changes we all need to make. Contributions from a range of climate scientists and commentators Rob Bell, Jason Boberg, Adelia Hallett, Sophie Handford, Rhys Jones, Haylee Koroi, Matt McGlone, Jamie Morton, Rod Oram, J im Salinger, Kera Sherwood-O'Regan, Simon Thrush and Andrew Jeffs.Climate Aotearoa outlines the climate situation as it is now, and as it will be in the years to come. It describes the likely impact on the environment and on our day-to-day living situation.It suggests the changes you can make for maximum impact, what we should be asking of our government and what we should be asking of our business community. In doing so, this is a hopeful book - actions can make a difference. ...Show more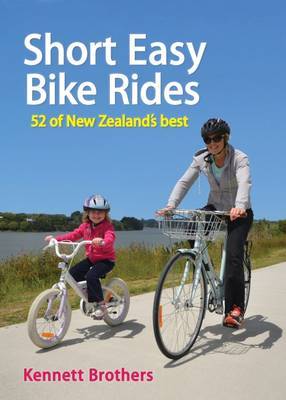 $24.90
NZD
Category: NZ
Enjoy the simple pleasure of a leisurely bike ride to a cafe, playground or picnic spot. These safe and easy cycle paths enable you to enjoy the outdoors at your own pace. 52 leisurely rides. Traffic-free and safe. 1-3 hours riding time. Maps include bike hire, cafes and much more.
$49.99
NZD
Category: NZ
The essential field guide to the wildlife of New Zealand. New Zealand is home to an amazing and distinctive flora and fauna, most of it found only in this country. This fully revised field guide covers most of the birds, mammals and reptiles that you are likely to see, as well as a good selection of inv ertebrates and a large number of trees, shrubs and other plants. Accompanied by hundreds of colour photographs, the succinct species descriptions contain information on identification, distribution and biology. A useful introductory section covers New Zealand's main habitats as well as key geological features, including the extensive thermal and volcanic region in the central North Island. Maps, places to visit and a list of national parks, as well as a comprehensive index, make this an indispensable travelling companion. * Fully revised and expanded. * Compact format for use in the fi eld. * Over 700 full species accounts. * Hundreds of colour photographs. ...Show more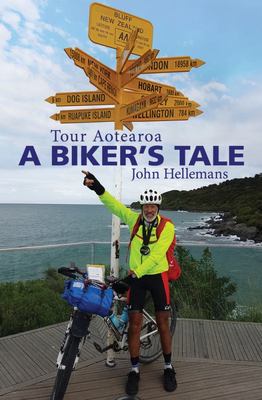 $29.99
NZD
Category: NZ
An hilarious tale about an epic event, written from a unique perspective. To be able to appreciate the story, the reader needs to be young at heart, have a vivid imagination and a love for adventure. If that sounds like you, join the writer on his journey, and experience his daily ups and downs with him . The Tour Aotearoa is a mountain bike 'brevet' (a timed, long-distance cycling event) covering the length of New Zealand. It starts at the most northern point of the North Island, Cape Reinga, and finishes at Stirling Point, just south of Bluff at the bottom of the South Island. The Tour is held biennially and requires participants to follow a set route covering 3,000 km which consists of existing mountain bike trails scattered throughout the country and connected by back country roads. The Tour is unsupported, so participants carry their own gear. To be awarded the brevet, the riders need to cover the full distance within 30 days. The writer took part in the 2018 edition of the Tour. His experience was different from what he expected. He encountered all types of challenges, from getting lost to physical ailments, serious weather events and loneliness. In between he had plenty of time to contemplate and let his thoughts and imagination run free. It helped him pass the time. He was seen late at night, furiously hammering away on his laptop, regardless of how tired he was, reliving the events and contemplations of the day. It helped him make sense of his journey and how it fitted into the complex world we live in. He called it his 'administration'. ...Show more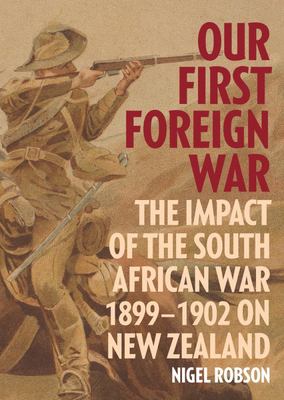 $55.00
NZD
Category: NZ
When war broke out between the British Empire and the Boer republics in 1899, New Zealand was among Britain's most enthusiastic supporters. The South African War was a chance for New Zealand to prove its military capabilities and loyalty to the Empire. There was a huge surge in nationalist feeling and i ntense interest in the fortunes of the imperial forces. Mafeking, Kimberley and Ladysmith became household names. Fundraising events were packed, and as men enlisted in contingents and Volunteer corps, women and children joined patriotic groups and cadet corps. This is the first book to examine in detail the enduring impact of the country's first overseas war. ...Show more
$27.99
NZD
Category: NZ | Series: Impostors
A secret mission. False identities. Surveillance dust. High stakes. The heart-stopping third book in the New York Times bestselling Impostors series.
$38.00
NZD
Category: NZ
With a great deal of humour and honesty Polly Gillespie walks the reader through some of the ups and downs of life, with advice, warnings, and stories simply involving the awkwardness of being Polly. (She says that at the very least these will make you feel normal.) She has been on radio and in magazine s continuously since 1991, and is a much-loved personality whose escapades and down-to-earth advice to others have fascinated and entertained listeners for many years. With empathy and self-deprecation, plus a world of experience, she hopes to make you feel better about your own misadventures and by way of her unfortunate experiments with life she might even prevent you from going through some of the same things. If nothing else, you will get some great yarns from someone who apparently has resilience and experience, but more likely bad eyesight, an open mind, and a warm heart. Chapters include- Life Lessons; Being a Woman; Our Bodies; Sex and men and sex; and Family. Hang on tight, it's going to be quite a ride! ...Show more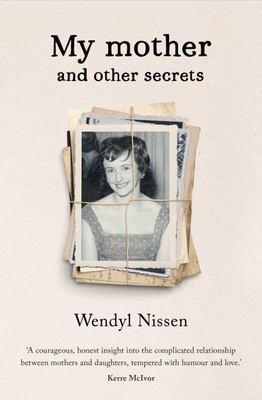 $36.99
NZD
Category: NZ
Uncovering old family secrets leads Wendyl Nissen to a better understanding of her mother.
$38.00
NZD
Category: Biography
Brave, explosive, and thought-provoking, this is a powerful memoir. 'It's material, make a story out of it,' was the mantra Charlotte Grimshaw grew up with in her literary family. But when her life suddenly turned upside-down, she needed to re-examine the reality of that material. The more she delved i nto her memories, the more the real characters in her life seemed to object. So what was the truth of 'a whole life lived in fiction'? This is a vivid account of a New Zealand upbringing, where rebellion was encouraged, where trouble and tragedy lay ahead. It looks beyond the public face to the 'messy reality of family life - and much more'. ...Show more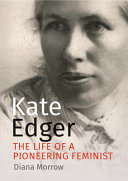 $40.00
NZD
Category: NZ
In 1877, Kate Edger became the first woman to graduate from a New Zealand university. The New Zealand Herald enthusiastically hailed her achievement as 'the first rays of the rising sun of female intellectual advancement'. Edger went on to become a pioneer of women's education in New Zealand. She also w orked tirelessly to mitigate violence against women and children and to fortify their rights through progressive legislation. She campaigned for women's suffrage and played a prominent role in the Women's Christian Temperance Union and in Wellington's Society for the Protection of Women and Children. Later in life she advocated international diplomacy and co-operation through her work for the League of Nations Union. Diana Morrow tells the story of this remarkable New Zealand woman's life and, in the process, provides valuable insights into the role of women social reformers in our history and Edger's place within a distinctive strand of Christian feminism. ...Show more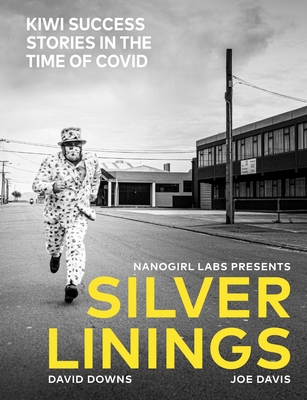 $45.00
NZD
Category: NZ
The Covid-19 lockdown in New Zealand caused fear, hardship and loss. Through this time of unprecedented national hardship, however, there emerged incredible stories of hope and optimism. Businesses innovated and found new ways to create value, communities came together in new ways online, and families reconnected through time spent together. This book is a collection of those stories from across Aotearoa. It shows how New Zealand - and New Zealanders - respond when the going gets tough! The book was the brainchild of the well-known business Nanogirl Labs, which lost a full 18-month work calendar over a few days before the Covid-19 Level 4 lockdown. Founders Joe Davis and Michelle Dickinson (Nanogirl) could have closed their doors and headed home. Instead, they made a choice to change direction and four days later launched a brand-new, entirely online learning program for families. They tripled their staff headcount as the lockdown loomed, took on new premises, built a full production studio and went to market. They now have thousands of subscribers across 76 countries around the world, and are growing fast. Michelle and Joe have collaborated with writer and fellow innovator David Downs to collect the stories for this book. ...Show more