$19.99
NZD
Category: Activity Books
Discover familiar animals, machines and more with these interactive play books that include five felt scenes and over 20 fun play pieces.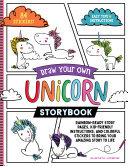 $29.99
NZD
Category: Activity Books
A creative activity book for kids that allows them to write and draw their own unicorn story, then decorate it with stickers! Complete with instructions on how to craft a great story and ideas to get started, this book makes it easy for kids to write their own book.
$12.99
NZD
Category: Activity Books | Series: Buster Brain Games
A new title in the hugely successful Clever Kids series, this book is packed with memory, word and number games for you to solve. From battleships and mind-bending spot the differences to mazes and number pyramids, there are plenty of puzzles to give your brain a workout. Created by bestselling puzzle b ook author Gareth Moore, author of the chart-topping success Brain Games for Clever Kids. ...Show more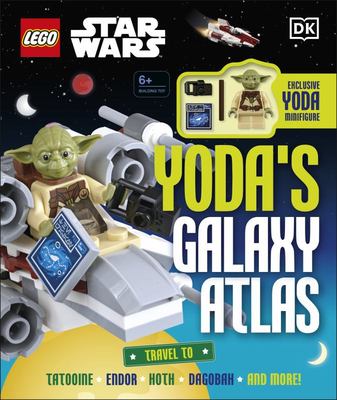 $30.00
NZD
Category: Activity Books | Series: LEGO Star Wars
With Jedi Master Yoda as your guide, visit the incredible planets of a brick-built galaxy far, far away. Take a tour of 25 fascinating worlds, from desert planet Tatooine to remote ice world Hoth. Head off the familiar tourist track to Crait, or explore Yoda's own swamp hideout on Dagobah.Discover the d o's and don'ts for each planet, check out restaurant reviews and what to pack, and find out who you might bump into along the way! 2020 The LEGO Group. & T 2020 Lucasfilm Ltd. ...Show more

$24.99
NZD
Category: Activity Books | Series: Klutz
Simple sewing goes under the sea! Build fine motor skills and learn to sew with a cat-tastic mermaid and her sweet sea critter friends. Start with simple lacing cards featuring a seashell and sea star, before you dive into the three felt projects: seahorse, narwhal, and a cute cat mermaid. Get creative by decorating your undersea friends with felt stickers and glittery embellishments. (Because every mermaid needs a crown!) ...Show more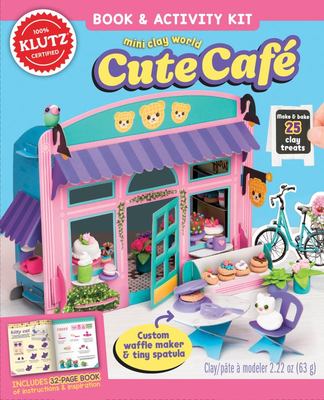 $29.99
NZD
Category: Activity Books | Series: Klutz
Serve tiny clay waffles fresh o? the griddle in your own miniature bakery-caf? with al fresco dining. Oven-bake clay is perfect for sculpting your favourite sweet treats and adorable animals. Choose from 17 step-by-step projects, including donuts, macarons, croissants, and more! Assembling your caf? is a breeze, and tiny paper craft projects let you box up your clay confections with baker's twine. ...Show more
$16.99
NZD
Category: Activity Books | Series: Play Pads
This exciting activity pad is bursting with unicorn-themed activities; dot-to-dot, spot the difference, mazes, doodling, colouring, matching and lots more stimulating and fun activities that will keep unicorn fans intelligently entertained for hours. Tear-off pages make this a great share-around travel companion. Shapes to colour on the reverse of each sheet and puzzle answers at the back of the pad. ...Show more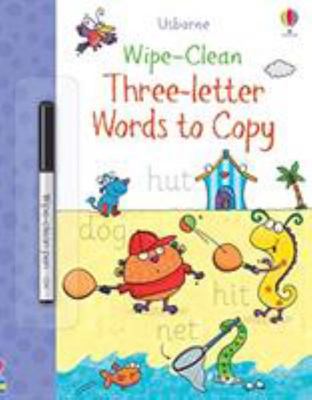 $12.99
NZD
Category: Activity Books | Series: Wipe-Clean Books
This lively book is the ideal way for children to practise early reading and writing skills whilst having fun. With the help of friendly monsters, children can trace and write a range of simple CVC (consonant, vowel, consonant) words, and the durable, wipe-clean pages allow children to copy the words ag ain and again, learning as they go. Offers practice in important skills in a humorous, playful way. Part of the hugely successful Usborne Wipe-clean series featuring a collection of endearing but slightly goofy monsters. Comes with a special wipe-clean pen which is very satisfying to write with, and easy to wipe off the shiny pages. ...Show more
$22.99
NZD
Category: Activity Books | Series: LEGO Star Wars
Calling young heroes everywhere ... Get ready for the galactic adventure of a lifetime in this action-packed LEGO Star Wars book! Build your Imperial Officer minifigure and join the rebel pilots as they soar across the galaxy, reading comics and completing missions as you go.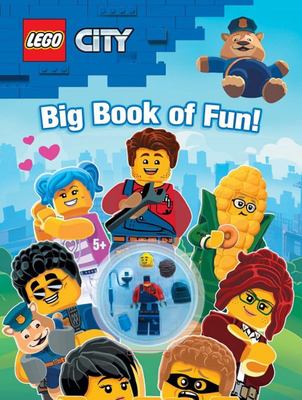 $22.99
NZD
Category: Activity Books | Series: LEGO City
Are you ready for an epic LEGO City adventure? Build your own Harl Hubbs and travel around town as you help your favourite characters save the day. Visit Harl's garage, read about Duke's clever crook-catching ways, and complete all the awesome games, mazes and activities.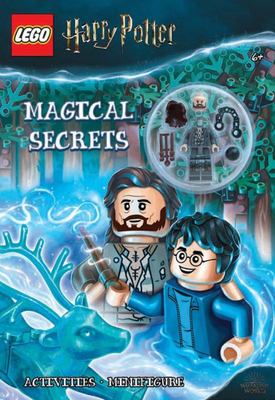 $14.99
NZD
Category: Activity Books | Series: LEGO Harry Potter
Join Harry, Ron and Hermione on a whole host of extraordinary adventures in this action-packed LEGO Harry Potter activity book. Build the Sirius Black minifigure and help him escape from the Dementors, then complete the petrifying puzzles as you discover more mysterious creatures, secret tunnels to expl ore, a Patronus Charm to cast, and incredible spells to perfect!   ...Show more