$18.99
NZD
Category: Picture Books
View more details of this book at www.walkerbooks.com.au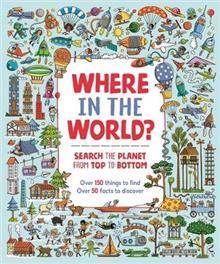 $22.99
NZD
Category: Activity Books
Search the planet from top to bottom in this giant search challenge. Search the planet from top to bottom in this giant search challenge! Starting with space, moving down to the mountains and and cities before finally ending up under the sea, this is a search book packed with things to spot and fun fact s to discover. Focusing on the most exciting aspects of each scene - the biggest, fastest and speediest things around, children will love finding things and learning as they go. Includes bonus items to look out for. Illustrated with cute, quirky illustations by Paula Bassio. ...Show more
$22.99
NZD
Category: Activity Books | Series: LEGO Harry Potter
Let's celebrate Hogwarts School of Witchcraft and Wizardry with Harry and his friends! Packed with puzzles and activities to satisfy even a brain like Hermione's, you can build your own Ron minifigure, then relive the trio's magical adventures in this awesome activity book. There's so much mischief to m anage! Contains your very own Ron minifigure! ...Show more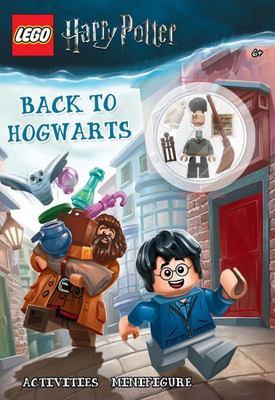 $14.99
NZD
Category: Activity Books | Series: LEGO Harry Potter
Harry Potter has been accepted to Hogwarts School of Witchcraft and Wizardry - a magical school like no other in the wizarding world. Join him and his friends, foes and teachers as you solve challenging activities and then build your own LEGO Harry Potter minifigure.
$24.99
NZD
Category: Picture Books
Turning Cartwheels tells the story of Emma's desperation to join Carly's Cartwheel Club, who show off their acrobatic tricks in the playground at lunchtime. Week after week, Emma lines up for a try-out, only to be told by Carly that she hasn't made the cut. When Emma is finally accepted, she finds that Carly's rules and requirements take all the joy out of cartwheeling, and that being part of the gang isn't as awesome as she expected. While the book deals with themes of determination, persistence and self-confidence, the main idea that it explores is bullying -- in particular, the subtle, underhanded bullying often experienced by primary school-aged girls. Specifically, the character of Carly represents the 'frenemy' that many young girls encounter -- a strong, popular girl who seems to be their friend, but whose behaviour is often actually manipulative and mean. While girls often gravitate towards these 'frenemies', preferring to stay on their good side and remain part of their social group, Turning Cartwheels introduces the idea that there are alternatives, and that children should choose their friends based on kindness, and having fun together. ...Show more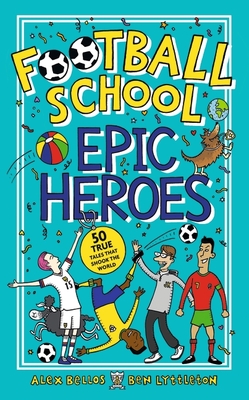 $16.99
NZD
Category: Chapter Books
Celebrate the greatest names and teams in football history with this collection of 50 true stories. Discover the greatest football moments of all time in this collection of 50 exciting stories, perfect for fans of Football School: Star Players. Discover the incredible stories of heroes such as Messi, Ro naldo, Klopp and Rapinoe, but also the tales of the dog that helped win the league for his team and the team who won the championship with the very final kick of the game. Bringing together the best names in the game with some truly weird, wonderful and hilarious occurrences, this book is a must-read for any young football fan. ...Show more
$21.00
NZD
Category: Board Books
Spot and his friends are going on an Easter egg hunt at the farm. Can you help them find all the hidden eggs?Toddlers will love this basket-shaped board book for little hands that can be played with or read for twice the fun!With lots of eggs to discover throughout, as well as a special patterned egg to find on each spread, this fun Easter story encourages early learning through counting, pattern and colour recognition. If you loved this, why not try-Where's Spot?   ...Show more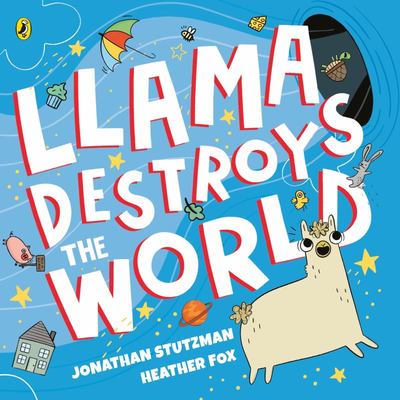 $17.99
NZD
Category: Picture Books
Meet Llama, a true hero for the ages, who has most definitely driven a bus and who loves cake way more than you. On Monday, Llama discovers a pile of cake, which he promptly eats. On Tuesday, Llama squeezes into his dancing trousers, which he promptly rips. The force of the rip creates a black hole (na turally). By Friday, Llama will (indirectly) destroy the world. In their debut picture book, author/illustrator team Jonathan Stutzman and Heather Fox introduce young readers to the hilarious, the oblivious, the apocalyptically adorable Llama. So grab some cake and prepare to dance . . . because the time for Llama is nigh! ...Show more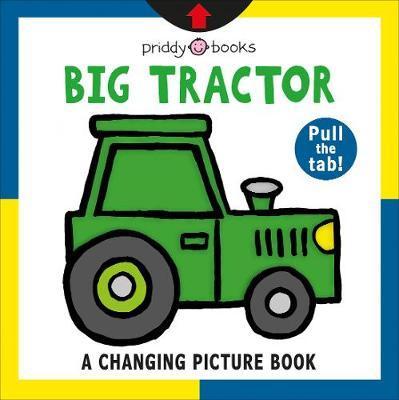 $14.99
NZD
Category: Board Books
Pull the tabs and watch the pictures magically change in A Changing Picture Book: Big Tractor, a fantastic new title by Priddy Books.
$19.99
NZD
Category: Picture Books
Near mountain, scrub and oceanfront, we tiptoe on our Easter hunt.We look over. We look under.And then...A group of lambs are on an Easter egg hunt. They find all kinds of eggs - kiwi, tui, keruru, little blue penguin (korora) and kakapo - before the little lambs finally find what they've been looking f or: Easter eggs to share with all their whanau.This colourfully illustrated picture book takes the celebration of Easter and uses it to highlight the beauty of New Zealand's flora and fauna. ...Show more
$19.99
NZD
Category: Chapter Books
The first middle-grade novel from award-winning author Nicki Greenberg, this book is a classic whodunnit mystery set aboard a grand ocean liner in the 1920s. With first-class glitz and glamour and a deliciously plotted intrigue featuring an uppity stage star, a missing diamond, a leopard and a loveable cast of child sleuths, The Detective's Guide to Ocean Travel is an exciting romp on the high seas, perfect for fans of Murder Most Unladylike and The Good Thieves. ...Show more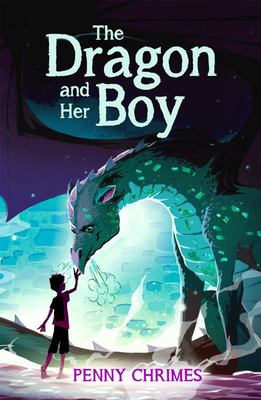 $19.99
NZD
Category: Chapter Books
A story of a the very last living dragon, stuck living in a tunnel under London, and the boy who unintentionally finds himself as her protector. When Stick discovers there is a dragon living underneath the streets of London, he finds himself unintentionally drawn into an epic adventure and a quest -- bu t how can he find a place for a dragon to live in London when dragons aren't supposed to exist? And with foes at every corner who want to exploit the dragon for themselves, it's going to take a daring plan for Stick to find a safe place for his dragon -- and for himself. ...Show more