$99.99
NZD
Category: Dystopian | Series: The Hunger Games
In the ruins of a place once known as North America lies the nation of Panem, a shining Capitol surrounded by twelve outlying districts. The Capitol keeps the districts in line by forcing them all to send one boy and one girl between the ages of twelve and eighteen to participate in the annual Hunger Ga mes, a fight to the death on live TV, and the odds are against all who play. With all four of Suzanne Collinss Hunger Games novels in one boxed set, you can step into the world of Panem with the 10th annual Hunger Games, and continue all the way to the electrifying conclusion.   ...Show more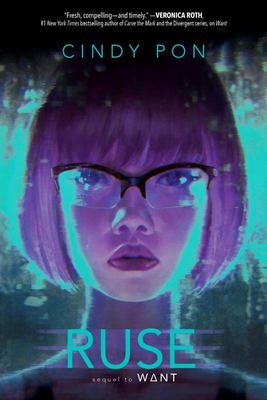 Ruse
by Cindy Pon
$22.99
NZD
Category: Dystopian
In near-future Shanghai, a group of teens have their world turned upside down when one of their own is kidnapped in this action-packed follow-up to the "positively chilling" (The New York Times) sci-fi thriller Want. Jason Zhou, his friends, and Daiyu are still recovering from the aftermath of bombing J in Corp headquarters. But Jin, ruthless billionaire and Daiyu's father, is out for blood. When Lingyi goes to Shanghai to help Jany Tsai, a childhood acquaintance in trouble, she doesn't expect Jin to be involved. And when Jin has Jany murdered and steals the tech she had refused to sell him, Lingyi is the only one who has access to the encrypted info, putting her own life in jeopardy. Zhou doesn't hesitate to fly to China to help Iris find Lingyi, even though he's been estranged from his friends for months. But when Iris tells him he can't tell Daiyu or trust her, he balks. The reunited group play a treacherous cat and mouse game in the labyrinthine streets of Shanghai, determined on taking back what Jin had stolen. When Daiyu appears in Shanghai, Zhou is uncertain if it's to confront him or in support of her father. Jin has proudly announced Daiyu will be by his side for the opening ceremony of Jin Tower, his first "vertical city." And as hard as Zhou and his friends fight, Jin always gains the upper hand. Is this a game they can survive, much less win? ...Show more
$22.99
NZD
Category: Dystopian
A brilliant psychological thriller from one of Australia's finest YA authors. I wake up, and for a few precious seconds I don't realise there's anything wrong.The rumble of tyres on bitumen, and the hiss of air conditioning. The murmur of voices. The smell of air freshener. The cool vibration of glass a gainst my forehead.A girl wakes up on a self-driving bus. She has no memory of how she got there or who she is. Her nametag reads CECILY. The six other people on the bus are just like her: no memories, only nametags. There's a screen on each seatback that gives them instructions. A series of tests begin, with simulations projected onto the front window of the bus. The passengers must each choose an outcome; majority wins. But as the testing progresses, deadly secrets are revealed, and the stakes get higher and higher. Soon Cecily is no longer just fighting for her freedom - she's fighting for her life. The acclaimed author of After the Lights Go Out returns with another compelling YA thriller - a timely novel about the intensity and unpredictability of human behaviour under pressure. ...Show more
$30.00
NZD
Category: Dystopian
Where is Maximum Ride? Ten years ago a girl with wings fought to save the world. But then she disappeared. Now she's just a fading legend, remembered only in stories. Hawk doesn't know her real name. She doesn't know who her family was, or where they went. The only thing she remembers is that she was to ld to wait on a specific street corner, at a specific time, until her parents came back for her. She stays under the radar to survive...until a destiny that's perilously close to Maximum Ride's forces her to take flight. Someone is coming for her. But it's not a rescue mission. It's an execution.   ...Show more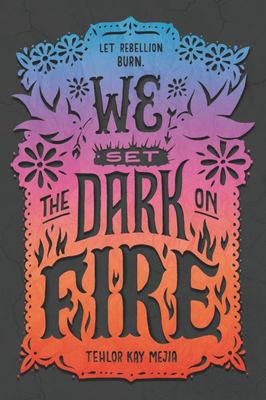 $25.00
NZD
Category: Dystopian
"We Set the Dark on Fire burns bright. It will light the way for a new generation of rebels and lovers." --NPR.org"Mejia pens a compelling, gripping story that mirrors real world issues of immigration and equality." --BuzzfeedFive starred reviews In this daring and romantic fantasy debut perfect for fan s of The Handmaid's Tale and Latinx authors Zoraida C rdova and Anna-Marie McLemore, society wife-in-training Dani has a great awakening after being recruited by rebel spies and falling for her biggest rival. At the Medio School for Girls, distinguished young women are trained for one of two roles in their polarized society. Depending on her specialization, a graduate will one day run a husband's household or raise his children. Both paths promise a life of comfort and luxury, far from the frequent political uprisings of the lower class.Daniela Vargas is the school's top student, but her pedigree is a lie. She must keep the truth hidden or be sent back to the fringes of society.And school couldn't prepare her for the difficult choices she must make after graduation, especially when she is asked to spy for a resistance group desperately fighting to bring equality to Medio.Will Dani cling to the privilege her parents fought to win for her, or will she give up everything she's strived for in pursuit of a free Medio--and a chance at a forbidden love? ...Show more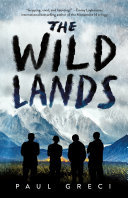 $19.99
NZD
Category: Dystopian
Paul Greci's The Wild Lands is a pulse-pounding YA thriller full of shocking plot twists. It's the ultimate survival tale of humanity's fight against society's collapse. Natural disasters and a breakdown of civilization have cut off Alaska from the world and destroyed its landscape. Now, as food runs o ut and the few who remain turn on each other, Travis and his younger sister, Jess, must cross hundreds of miles in search of civilization. The wild lands around them are filled with ravenous animals, desperate survivors pushed to the edge, and people who've learned to shoot first and ask questions never. Travis and Jess will make a few friends and a lot of enemies on their terrifying journey across the ruins of today's world--and they'll have to fight for what they believe in as they see how far people will go to survive. "This fast-paced book contains all the hallmarks of a classic wilderness survival novel (deadly terrain, vicious predators, literal cliff-hangers) and the best of the postapocalyptic genre ... The author's decades of Alaskan wilderness experience is evident throughout ... A great high-stakes wilderness survival tale." --School Library Journal "Heart-thumping suspense for readers who liked Rick Yancey's The 5th Wave."--Booklist ...Show more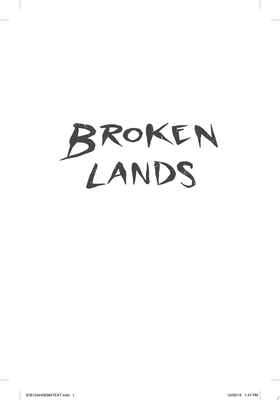 $22.99
NZD
Category: Dystopian | Series: Broken Lands Ser.
New York Times bestselling author Jonathan Maberry returns to the world of Rot & Ruin with this first novel in a series that's more thrilling and filled with exceptionally terrifying adventures. Ever since her mother's death, Gabriella "Gutsy" Gomez has spent her days flying under the radar. But whe n her mother's undead body is returned to her doorstep from the grave and Gutsy witnesses a pack of ravagers digging up Los Muertos--her mother's name for the undead--she realizes that life finds you no matter how hard you try to hide from it. Meanwhile, Benny Imura and his gang set out on a journey to finish what Captain Joe Ledger started: they're going to find a cure. After what they went through in the Rot & Ruin, they think they've seen it all, but as they venture into new and unexplored territory, they soon learn that the zombies they fought before were nothing compared to what they'll face in the wild beyond the peace and safety of their fortified town. ...Show more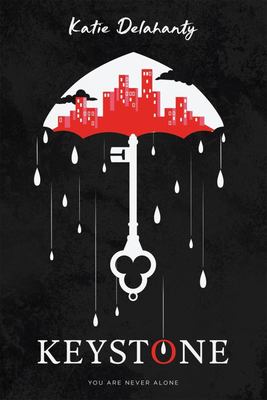 Keystone
by Katie Delahanty
$19.99
NZD
Category: Dystopian
When Ella Karman debuts on the Social Stock Exchange, she finds out life as a high - profile "Influencer" isn't what she expected. Everyone around her is consumed by their rankings, in creating the smoke and mirrors that make them the envy of the world. But then her best friend betrays her, her rankings tank, and she loses--everything.She now has no choice but to join the Keystone Academy, a secret school for thieves where students are being trained to steal everything analog and original because something--or someone--is changing the history books to suit their needs. Partnered with the annoyingly hot--and utterly impossible--Garrett Alexander, Ella is forced to go undercover and return to the Influencer world, where she'll need to claw her way back up the social ladder, while unraveling a conspiracy that began decades ago.Or risk losing everything--again. ...Show more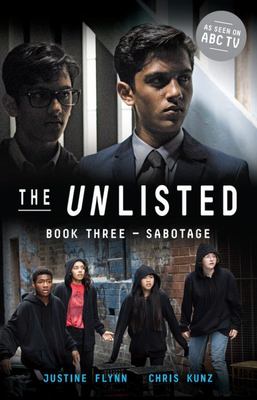 $19.99
NZD
Category: Dystopian | Series: The\Unlisted Ser. | Reading Level: near fine
The Unlisted can't trust anyone. Along with twins Dru and Kal Sharma, they have evaded the Infinity Group by sticking together. But with Kal increasingly under the control of Infinity, they can't be sure he is still on their side. With Infinity Group's power growing stronger, the Unlisted realise they c an no longer stay in the shadows. They are ready to do everything the can to sabotage Infinity's mind control technology. Friends become enemies, enemies become allies and brother will turn against brother in this exciting conclusion to The Unlisted series. ...Show more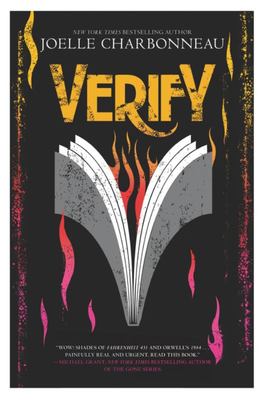 Verify
by Joelle Charbonneau
$25.00
NZD
Category: Dystopian
"Wow Shades of Fahrenheit 451 and Orwell's 1984. Painfully real and urgent. Read this book." --Michael Grant, New York Times bestselling author of the Gone series Meri Beckley lives in a world without lies. When she looks at the peaceful Chicago streets, she feels pride in the era of unprecedented hope and prosperity over which the governor presides. But when Meri's mother is killed, Meri suddenly has questions that no one else seems to be asking. And when she tries to uncover her mother's state of mind in her last weeks, she finds herself drawn into a secret world with a history she didn't know existed. Suddenly, Meri is faced with a choice between accepting the "truth" or embracing a world the government doesn't want anyone to see--a world where words have the power to change the course of a country and where the wrong ones can get Meri killed. Bestselling author Joelle Charbonneau's eerily timely, high-stakes page-turner is destined to start important conversations at this particular moment in our history. ...Show more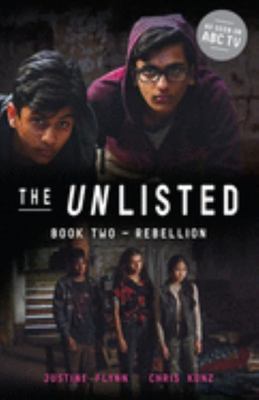 $19.99
NZD
Category: Dystopian | Series: The\Unlisted Ser.
wins Dru and Kal Sharma must work together with a group of underground vigilante teens to stop a sinister organisation from controlling the world's youth population, in this exciting new ABC/Netflix TV tie-in series. Resistance will not be tolerated. The Unlisted are running out of time. With Infinity Group closing in on the vigilante teenagers, it's up to twins Dru and Kal Sharma to infiltrate the headquarters of the sinister corporation to try to uncover what they are planning. Rebel groups of Unlisted are emerging across the globe, ready to rise up. But Infinity Group is one step ahead, and they have an army of teens under their influence. The Unlisted are in more danger than ever, and help will arrive from the strangest places. ...Show more
$24.99
NZD
Category: Dystopian | Series: Hunger Games Trilogy | Reading Level: good
Catching Fire, the second book in the New York Times bestselling Hunger Games series, is now available in a deluxe foil edition   Against all odds, Katniss Everdeen has won the annual Hunger Games with fellow district tribute Peeta Mellark. But it was a victory won by defiance of the Capitol and their h arsh rules. Katniss and Peeta should be happy. After all, they have just won for themselves and their families a life of safety and plenty. But there are rumors of rebellion among the subjects, and Katniss and Peeta, to their horror, are the faces of that rebellion. The Capitol is angry. The Capitol wants revenge. ...Show more