$24.99
NZD
Category: Sci-Fi/Fantasy | Series: Fetch Phillips Ser.
Fetch Philips has nothing left to believe in. Which is why he's surprised when the people of Sunder City start to believe in him... Rumour has it that Fetch is only one who can bring magic back into the world. So when a man is murdered in a way that can only be explained as magical, Fetch is brought in on the case. A case which just might unearth things best left buried... This sequel to The Last Smile in Sunder City follows the adventures of Fetch Phillips - a character destined to be loved by readers of Ben Aaronovitch, Jim Butcher and Terry Pratchett's Discworld. ...Show more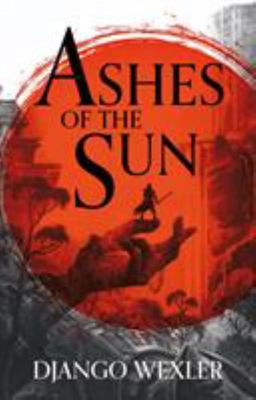 $35.00
NZD
Category: Sci-Fi/Fantasy
Long ago, a magical war destroyed an empire, and a new one was built in its ashes. But still the old grudges simmer, and two siblings will fight on opposite sides to save their world in the start of Django Wexler's new epic fantasy trilogy. Gyre hasn't seen his beloved sister since their parents sold h er to the mysterious Twilight Order. Now, twelve years after her disappearance, Gyre's sole focus is revenge, and he's willing to risk anything and anyone to claim enough power to destroy the Order. Chasing rumors of a fabled city protecting a powerful artifact, Gyre comes face-to-face with his lost sister. But she isn't who she once was. Trained to be a warrior, Maya wields magic for the Twilight Order's cause. Standing on opposite sides of a looming civil war, the two siblings will learn that not even the ties of blood will keep them from splitting the world in two. ...Show more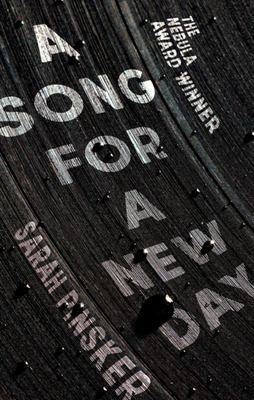 $32.99
NZD
Category: Sci-Fi/Fantasy
WINNER OF THE NEBULA AWARD   After a global pandemic makes public gatherings illegal and concerts impossible, except for those willing to break the law for the love of music--and for one chance at human connection.   In the Before, when the government didn't prohibit large public gatherings, Luce Ca nnon was on top of the world. One of her songs had just taken off and she was on her way to becoming a star. Now, in the After, terror attacks and deadly viruses have led the government to ban concerts, and Luce's connection to the world--her music, her purpose--is closed off forever. She does what she has to do: she performs in illegal concerts to a small but passionate community, always evading the law.   Rosemary Laws barely remembers the Before times. She spends her days in Hoodspace, helping customers order all of their goods online for drone delivery--no physical contact with humans needed. By lucky chance, she finds a new job and a new calling: discover amazing musicians and bring their concerts to everyone via virtual reality. The only catch is that she'll have to do something she's never done before and go out in public. Find the illegal concerts and bring musicians into the limelight they deserve. But when she sees how the world could actually be, that won't be enough. ...Show more
$24.99
NZD
Category: Sci-Fi/Fantasy | Series: Rampart Trilogy Ser.
'Carey writes with compassion and fire - strange and surprising and humane' Lauren Beukes THE EARTH WANTS TO SWALLOW US WHOLE . . . Koli never planned to set foot outside his small village. He knew that beyond its walls lay a fearsome landscape filled with choker trees, vicious beasts and Shunned men. But when he was exiled, he had no choice but to journey out into this strange world where every moment is a fight for survival. And it's not just Koli's life that is threatened. Whole villages just like his are dying out. But Koli heard a story, once. A story about lost London, and the mysterious tech of the Old Times that may still be there. If he can find it, there may still be a way for him to change his own fate - by saving the lives of those who are left. Following The Book of Koli comes The Trials of Koli - the second novel in M. R. Carey's breathtakingly original Rampart trilogy, set in a strange and deadly world of our own making. Praise for the Rampart trilogy: 'This is a BEAUTIFUL book. Gripping, engaging, and absolutely worth the time it takes to burrow yourself into its reality. I can't recommend it highly enough' Seanan McGuire 'Narrator Koli's inquisitive mind and kind heart make him the perfect guide to Carey's immersive, impeccably rendered world' Kirkus 'An ingenious, dizzily provocative novel . . . Carey invents a fantastic far-future world, finding humanity in unlikely places' Helen Marshall, World Fantasy Award-winning author Look out for the final novel in the Rampart trilogy: The Fall of Koli ...Show more
$27.99
NZD
Category: Sci-Fi/Fantasy
'Hilarious and heartwarming . . . my shields are at full strength and my heart is ready for Eva's next adventure' Patrick Weekes, Lead writer at BioWare (Dragon Age, Mass Effect) A debut space opera that features an irresistible foul-mouthed captain and her misfit crew . . . Captain Eva Innocente and th e crew of La Sirena Negra cruise the galaxy delivering small cargo for even smaller profits. When her sister is kidnapped, Eva must undergo a series of dangerous missions to pay the ransom. But Eva may lose her mind before she can raise the money. The ship's hold is full of psychic cats, an amorous fish-faced emperor wants her dead, and her engineer is giving her a pesky case of feelings. The worse things get, the more she lies, raising suspicions and testing her loyalty to her found family. To free her sister, Eva will risk everything: her crew, her ship, and the life she's built on the ashes of her past misdeeds. But when the dominoes start to fall and she finds the real threat is greater than she imagined, she must decide whether to play it cool or burn it all down. 'Jam-packed with weird aliens, mysterious artefacts, and lovable characters... A tremendous good time and an impressive debut' Kirkus Reviews (starred review) 'Mass Effect meets The Expanse in this energetic space opera adventure. Eva Innocente is an unforgettable starship captain and I love every member of her crew-slash-family. This book has enough twists to keep you up way past bedtime, and I can't wait for the sequel' Michael R. Underwood, host of The Skiffy and Fanty Show 'This engaging space opera debut delivers a story that dances between hilarity and seriousness, with all the joy and frustration psychic cats can bring to the mix' Library Journal (starred review) 'Imagine if Firefly and Mass Effect got together and had a baby, and that baby were delivered by Guillermo del Toro. This book is that baby. ¡Esto fue un triunfo!' Curtis C. Chen ...Show more
$37.99
NZD
Category: Sci-Fi/Fantasy
Trapped on an alternate Earth, the combined crews of a crashed Russian spaceship, a British expeditionary force and a group of strays from the future must work together to survive, escape, and discover what led them to this point. All are from parallel universes where small changes in history led to dif ferent realities, and the tensions between the groups are rising. But some changes were not small. The solar system has been altered, changed, shaped in the various realities, and the World Engineers - unspeakably powerful, completely unknown - are still active. Why have they populated this planet with humanity's ancestors and dinosaurs? What is on the moon of Saturn that gives off such an odd light? And even if they can be found, can they be stopped - and should they be? Malenfant, Deidra and the rest of their party must find a way off the planet, back into space, and into the many dimensions seeking the answer... ...Show more
$37.99
NZD
Category: Sci-Fi/Fantasy
To Sleep in a Sea of Stars is a brand new epic novel from New York Times bestselling author Christopher Paolini. Exploring new worlds is all Kira Navarez ever dreamed of doing. But now she has found her nightmare.  On a distant planet ripe for a colony, she has discovered a relic previously unseen by human eyes.   It will transform her entirely and forever.   Humanity will face annihilation.   She is alone. We are not.   There is no going back.   ...Show more
$27.99
NZD
Category: Sci-Fi/Fantasy | Series: DUNE | Reading Level: very good
Before The Matrix, before Star Wars, before Ender's Game and Neuromancer, there was Dune: winner of the prestigious Hugo and Nebula awards, and widely considered one of the greatest science fiction novels ever written. Melange, or 'spice', is the most valuable - and rarest - element in the universe; a drug that does everything from increasing a person's life-span to making intersteller travel possible. And it can only be found on a single planet: the inhospitable desert world Arrakis. Whoever controls Arrakis controls the spice. And whoever controls the spice controls the universe. When the Emperor transfers stewardship of Arrakis from the noble House Harkonnen to House Atreides, the Harkonnens fight back, murdering Duke Leto Atreides. Paul, his son, and Lady Jessica, his concubine, flee into the desert. On the point of death, they are rescued by a band for Fremen, the native people of Arrakis, who control Arrakis' second great resource: the giant worms that burrow beneath the burning desert sands. In order to avenge his father and retake Arrakis from the Harkonnens, Paul must earn the trust of the Fremen and lead a tiny army against the innumerable forces aligned against them. And his journey will change the universe. ...Show more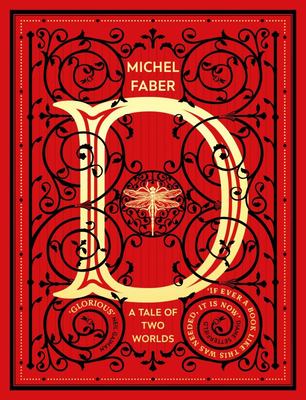 $37.00
NZD
Category: Sci-Fi/Fantasy
'Glorious. A story that will be found and enjoyed and dreamed about for years to come. I loved it' NEIL GAIMAN. A contemporary Dickensian fable about moral courage and self-determination by the acclaimed author of The Crimson Petal and the White. 12-year-old Dhikilo was born in a faraway country, though she's doing her best to feel at home with her new parents in the crumbly seaside town of Cawber-on-Sands. Until one day, the letter D disappears from the language, and Dhikilo is the only person who notices it's gone. You'd think the loss of one little letter wouldn't make much of a ifference to aily life. But it actually makes things very ifficult and, eventually, quite esperate. Determined to rescue the D, Dhikilo teams up with her old history teacher, Professor Dodderfield. In moments, she is in the wintery land of Liminus where she meets the Magwitches, the Quilps, the Spottletoes, and other strange tribes. Can she escape from the terrifying Bleak House? Can she stop the D from disappearing for ever? And can Dhikilo - a girl with no past and no country - discover who she is and where she really belongs? ...Show more
The Hollow Ones
by Guillermo del Toro; Chuck Hogan
$37.00
NZD
Category: Sci-Fi/Fantasy
A horrific crime that defies ordinary explanation. A rookie FBI agent in dangerous, uncharted territory. An extraordinary hero for the ages. Odessa's life is derailed when she's forced to turn her gun on her partner, who turns suddenly, inexplicably violent while apprehending a rampaging murderer. The shooting, justified by self-defence, shakes Odessa to her core and she is placed on desk leave pending a full investigation. But what most troubles her isn't the tragedy itself - it's the shadowy presence she thought she saw fleeing the deceased agent's body after his death. Questioning her future with the FBI and her sanity, Odessa accepts a low-level assignment to clear out the belongings of a retired agent in the New York office. What she finds there will put her on the trail of a mysterious figure named John Blackwood, a man of enormous means who claims to have been alive for centuries. What he tells her could mean he's an unhinged lunatic. That, or he's humanity's best and only defence against an unspeakable evil that could corrupt even the best of us . . . ...Show more
The Fall of Gondolin
by J. R. R. Tolkien; Alan Lee (Illustrator); Christopher Tolkien (Editor)
$22.99
NZD
Category: Sci-Fi/Fantasy
In the Tale of The Fall of Gondolin are two of the greatest powers in the world. There is Morgoth of the uttermost evil, unseen in this story but ruling over a vast military power from his fortress of Angband. Deeply opposed to Morgoth is Ulmo, second in might only to Manwë, chief of the Valar. Central to this enmity of the gods is the city of Gondolin, beautiful but undiscoverable. It was built and peopled by Noldorin Elves who, when they dwelt in Valinor, the land of the gods, rebelled against their rule and fled to Middle-earth. Turgon King of Gondolin is hated and feared above all his enemies by Morgoth, who seeks in vain to discover the marvellously hidden city, while the gods in Valinor in heated debate largely refuse to intervene in support of Ulmo's desires and designs. Into this world comes Tuor, cousin of Túrin, the instrument of Ulmo's designs. Guided unseen by him Tuor sets out from the land of his birth on the fearful journey to Gondolin, and in one of the most arresting moments in the history of Middle-earth the sea-god himself appears to him, rising out of the ocean in the midst of a storm. In Gondolin he becomes great; he is wedded to Idril, Turgon's daughter, and their son is Eärendel, whose birth and profound importance in days to come is foreseen by Ulmo. At last comes the terrible ending. Morgoth learns through an act of supreme treachery all that he needs to mount a devastating attack on the city, with Balrogs and dragons and numberless Orcs. After a minutely observed account of the fall of Gondolin, the tale ends with the escape of Tuor and Idril, with the child Eärendel, looking back from a cleft in the mountains as they flee southward, at the blazing wreckage of their city. They were journeying into a new story, the Tale of Eärendel, which Tolkien never wrote, but which is sketched out in this book from other sources. Following his presentation of Beren and Lúthien Christopher Tolkien has used the same 'history in sequence' mode in the writing of this edition of The Fall of Gondolin. In the words of J.R.R. Tolkien, it was 'the first real story of this imaginary world' and, together with Beren and Lúthien and The Children of Húrin, he regarded it as one of the three 'Great Tales' of the Elder Days. ...Show more
$37.99
NZD
Category: Sci-Fi/Fantasy
You will not recognise me, she thinks, when I find you. Mim's husband is missing. No one knows where Ben is, but everyone wants to find him – especially The Department. And they should know, the all-seeing government body has fitted the entire population with a universal tracking chip to keep them 'safe '. But suddenly Ben can't be tracked. And Mim is questioned, made to surrender her passport and threatened with the unthinkable – her two children being taken into care at the notorious BestLife. Cornered, Mim risks everything to go on the run to find her husband – and a part of herself, long gone, that is brave enough to tackle the journey ahead. From the stark backroads of the Australian outback to a terrifying sea voyage, Mim is forced to shuck off who she was – mother, daughter, wife, sister – and become the woman she needs to be to save her family and herself.   'A shattering lightning bolt of a book.' Karen Viggers, author of The Lightkeeper's Wife'A clarion call, wrapped in vivid prose, inside a truly thrilling read' Angela Savage, author of Mother of Pearl and Behind the Night Bazaar 'Shook me to my core. I could not put it down' Alice Robinson, author of Anchor Point and The Glad Shout 'Mildenhall has imagined a world as terrifying and visionary as Margaret Atwood's Gilead, with the pace of the best thrillers – and characters I'll never forget' J.P. Pomare, author of Call Me Evie and In the Clearing 'With The Mother Fault Mildenhall has achieved that rare thing – a book that at once tackles the big issues and is an addictive page-turner.' Melanie Cheng, author of Australia Day and Room for a Stranger 'Compelling and deeply human. The Mother Fault is an urgent call from a future which is at once terrifying and familiar.' Kristina Olsson, award-winning author of Shell and Boy, Lost 'Brilliant. A raw, urgent, white-knuckle ride through a world only a heartbeat away' James Bradley, author of Clade and Ghost Species 'Clever, political, pacy and exciting. The Mother Fault is pure diamond-edged propulsive power. Book of the year.' Chris Flynn, author of Mammoth   ...Show more